THE MORTALITY OF THE PROCESS AS A PHOTOGRAPHIC AXIS
The Ecuadorian gallery/workshop + ARTE exhibits photography by Raúl Borja Arboleda in The Hill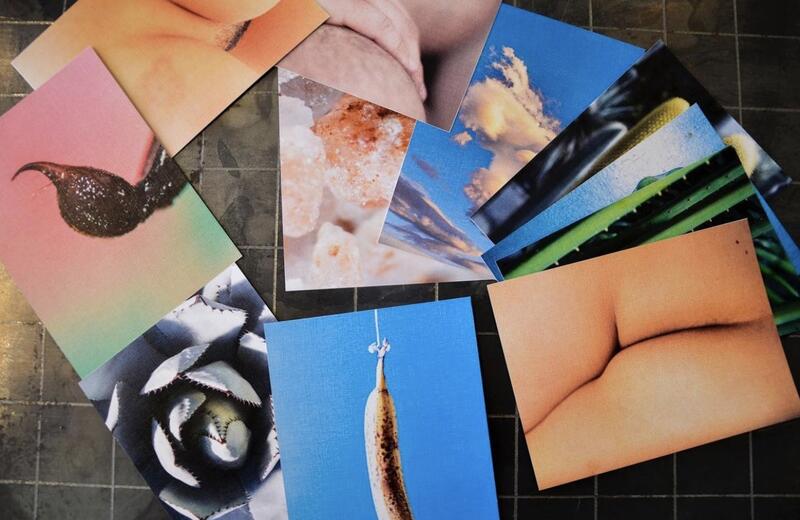 The Hill pauses Raúl Borja's documentary approach to focus on a personal reflection on death and love. Photography as the voice that narrates the author's experience in 3 defined stages; in each one of them becoming both an image and an object.
Basted between the images, there is a poetic language but no less literal. Through the use of color and verticality, Borja fables a set of signifiers that emit calm in the process, a painful faith in the inevitable.
"I woke up in your body. The earth is wet, the fog does not let me see.
I get up naked, the last light of the night can still be sighted.
My hands reach for the leaves and petals, everything tastes of different.
The image of you is gone, now it is I who you see in the lens' reflection.
It still hurts, but it's time to move on.
I see you in the distance, I feel you in everything, I keep talking.
Can you identify the background sound? I only see my gray hairs.
I would like to be a cloud, to float. I'm excited to see you again".
(Raúl Borja, translated excerpt from the exhibition text)
Making use of design and print formats - postcards, printed maps, fanzine – the artist creates a second sensory approach on a different scale.
Raúl Borja Arboleda (1991, Quito-Ecuador) is an artist, photographer and teacher. His artistic production arises from his interest in bodies, night and death.
In 2017 he obtained his master's degree in Professional Photography at the European Institute of Design in Madrid. The Hill is his third solo exhibition.
The Hill
Until August, 13th
AV. October 12 N26-48 and Abraham Lincoln, Mirage PB Building
Quito, Ecuador
Related Topics
Subscribe
to receive the latest news and articles written by experts
May interest you