ON THE HETEROGENEOUS RHYTHM OF THE COLLAGE - INCISO AT CASA HOFFMANN
By Mercedes Abella
The INCISO (Incision) exhibition brings together a group of artists who propose a journey via the collage technique and through the plurality of micro stories inherent to their own life or their interest as visual artists. Open until August 27, 2021, the exhibition is curated by Juan David Quintero Arbeláez.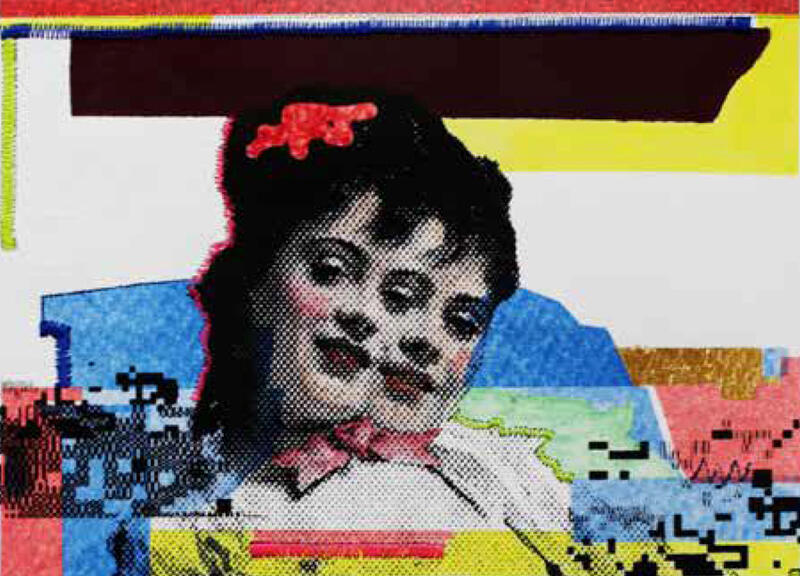 INCISO summons different gestures typical of the technique and presents them in a set of multiple themes that review the body, sexuality, daily and private life, intangible heritage, popular culture, politics and the esoteric, among others.
Separating from collage as a medium, the exhibited works show collage as a creative act found not only in traditional visual arts but in all kinds of expressions. "As collage emerged as an avant-garde technique and broke with the traditional," indicates Quintero Arbeláez "it built a vortex that rapidly advanced the juxtaposition of the separate phonetic dimensions of language with its graphic signifiers, took charge of the analysis of historical phenomena and popular culture, finding, through symbolic poetry, game and an innovative visual representation."
INCISO not only reflects a polyphony of collages, highlighting the very nature of the action involved in a collage, but also presents an "act of decontextualizing the images and showing them as historically contingent testimony", thus reflecting on the recent history of art and its relationship with their own social contexts.
The plurality evidenced in this show allows the discovery of common grounds, personal denominators that belong to the mass as well. In this way, the creative development of the participating artists speaks of human development, both their own and the collective experience.
Artists: Teck 24, Germán Arrubla, Katy Beltrán, Blesia Reveriech, Caracolla, Los Choneto (Luis Miguel Villada and Pablo Melguizo), Liliana Correa, Daniel Cortés, Sandra Díaz, Viviana Díaz, Jesús Hdez-Güero, Kenshin Himura, Lina Hincapié, Maite Ibarreche, Raúl Marroquín, Juan Mejía & Giovanni Vargas, Andrés Moreno Hoffmann, Nefazta, Úrsula Ochoa, Harold Ortíz, Andrés Pupo, Carolina Sanz, Alma Sarmiento, Luisa Velásquez, Worm.
Winning project of the Santa Fe Gallery Network Grant 2021 - Continuous Programming.
INCISO
Until August, 27th ,2021
Casa Hoffmann
Carrera 2A # 70 - 25, Bogotá, Colombia
Related Topics
Subscribe
to receive the latest news and articles written by experts
May interest you