A TRIBUTE TO ROBERTO MAGALHÃES
From 03/25/2023 to 05/06/2023
Casa Triângulo
São Paulo, Brasil
Roberto Magalhães curated by Felipe Scovino is the exhibition at Casa Triângulo that portrays an overview of the nearly 60-year career of the artist.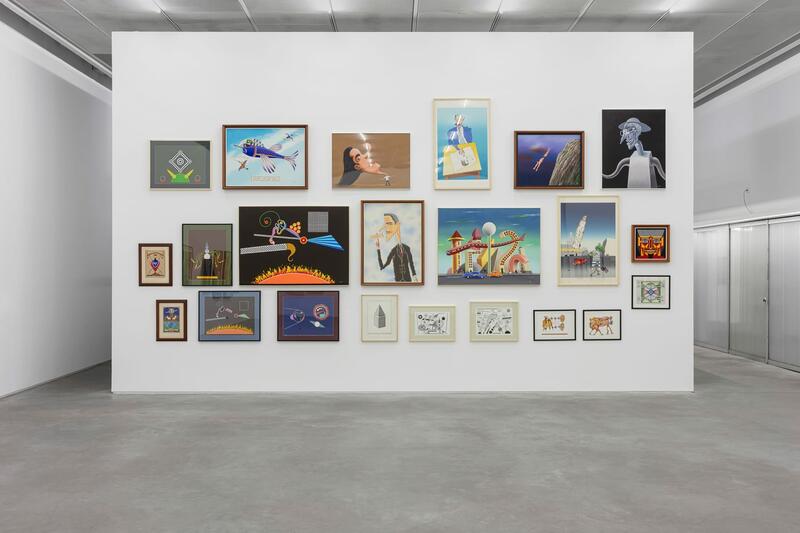 Roberto Magalhães' poetic is characterized by the distortion of the real, through which he makes us perceive the grotesque and unbelievable contradictions reality hides. The artist materializes characters, portraits, self-portraits, objects and landscapes that are placed out of order. There is no distinction between fiction and reality, they complement each other in every work.
The exhibition is divided into various zones, each reflecting an interest the artist has reflected in his art over the course of his career: the face as a space of dysfunction; masking; mysticism; imaginary machines and their absurd dynamics; and soft architecture.
Felipe Scovino, curator, writes: "Roberto has constructed an autonomous place in Brazilian art, aloof to spectacularization and trends that would otherwise delineate a style for his work. The smile – a recurring element in his work – is converted into a sneer, often at himself, as we see in an extensive production of self-portraits. In the 1960s the smile was a powerful device for reflection on a society living under a regime of terror, and in the 1980s – when Brazil was beginning its return to democracy – the smile continued to be a weapon for raising awareness. And every comparison of those circumstances with the present time is fitting. Roberto's work, and his jesting, therefore, move along this tightrope balanced between tragedy and the smile, violence and mockery".
Roberto Magalhães curated by Felipe Scovino.
Until May 6th, 2023.
Casa Triângulo. Rua Estados Unidos 1324. CEP 01427-001. São Paulo, Brazil.
Subscribe
to receive the latest news and articles written by experts
May interest you