Y.ES CONTEMPORARY & TERREMOTO - GRANT FOR ART WRITERS
The Y.ES annual grant for Art Writers aims to promote art criticism by supporting coverage of contemporary practice in and about El Salvador. This year, a grant of $500 is awarded to a writer from anywhere in the world to produce an article to be published on Terremoto's international online platform. Application deadline: July 15, 2021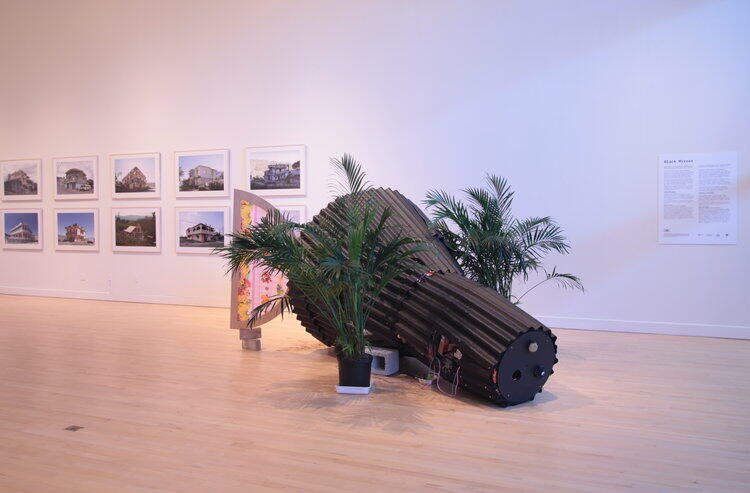 Closed
To apply:
- Submit an idea about a 100-150 word article at www.yescontemporary.org/aplicacion
Grant Eligibility:
- The grant can be used for expenses or writer's fees.
- Any local or international person or group can request it.
- A follow-up interview with Y.ES staff can be requested.
- The Y.ES Board and staff, and Terremoto staff are not eligible to apply for the Y.ES grant.
Final Commission for terremoto:
- An article of 1000-1500 words presented in English or Spanish.
- 6 high resolution images provided with full captions and copyright permission to publish said images.
- The article must be submitted on September 20, 2021.
Jury panel:
Jacoba Urist is an art journalist living in New York. She has regularly written about art for The Atlantic, New York Magazine, The New York Times, T: The New York Times Style Magazine, Galerie, Elle Decor, Art Basel Magazine, and Smithsonian Magazine, and has covered the art market and art news for The Art Newspaper. Urist is a contributing editor for Cultured Magazine, where she profiles contemporary artists.
Beatriz Cortez lives and works in Los Angeles. She received an MFA in Art from the California Institute of the Arts and a Ph.D. in Literature and Cultural Studies from Arizona State University. Cortez is the recipient of the Artadia Los Angeles Award (2020), the inaugural Frieze LIFEWTR Sculpture Prize (2019), the Rema Hort Mann Foundation Emerging Artist Grant (2018), and more. She teaches in the Department of Central American and Transborder Studies at California State University, Northridge. Cortez is deeply committed to supporting the Salvadoran community and artists.
Javier Zugarazo Tamayo work as an editor of the magazine Chiquilla te quiero focused in art from México and Latin America and its digital version Electronic Chiquilla. Bachelor of Visual Arts from the Faculty of Arts and Design of the National Autonomous University of Mexico and student of Hispanic American Language and Literature at the same university. He has developed in the areas of curatorship, museography, management and editing within independent projects and in government museum spaces (Museo de Arte Carrillo Gil and Museo de la Ciudad de México). He has taken diploma and specialty courses in writing, art criticism, curatorship, museography and cultural phenomena.
Y.ES Contemporary creates opportunities for outstanding Salvadoran contemporary artists to advance their artistic practice and engage with artists, curators, collectors, gallerists and the media within and outside El Salvador. Y.ES Contemporary is an initiative of the Robert S. Wennett and Mario Cader-Frech Foundation.
Terremoto is a cultural platform dedicated to critical thinking around contemporary art that takes place in the American continent with an editorial approach that starts from trans/feminist knowledge, the decolonial and queer/kuir quest that triggers artistic and curatorial practices.
Related Topics
Subscribe
to receive the latest news and articles written by experts
May interest you