BIENNALE DI VENEZIA COLLEGE ARTE: INTERNATIONAL CALL
The international call for Biennale College Arte opened for young emerging artists. Deadline to apply: July 24th, 2023.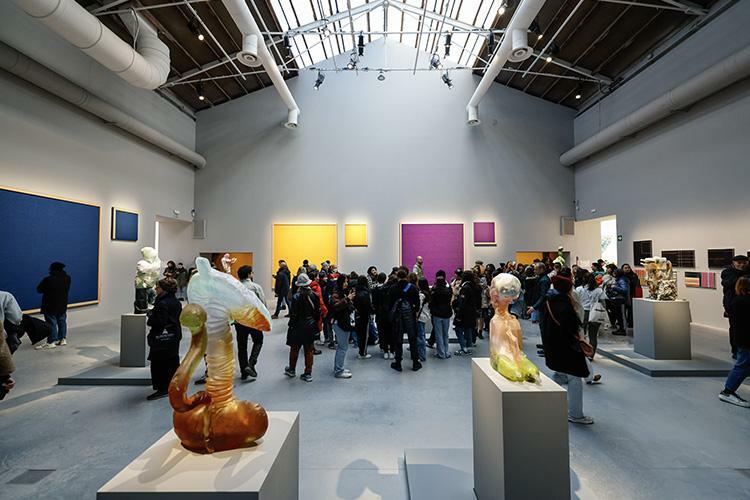 Closed
To complement and enrich the 60th International Art Exhibition (Biennale Arte 2024) with newly commissioned artworks, twelve artistic projects of young emerging artists will be chosen out of an open call to develop their projects in a series of workshops focused on training, research and experimentation.
Artists under de age of thirty from all over the world who have participated in at least one group exhibition and whose work has been the subject of at least one solo exhibition in nationally and/or nationally and/or internationally recognized exhibition spaces, are invited to apply until July 24th, 2023.
The 10-day workshop will cover the conception, development, production of specific projects proposed in advance. It will take place in Venice in October 2023.
The workshop, which will alternate individual and group moments, will be coordinated by Adriano Pedrosa, Director of the Visual Arts Department of La Biennale, together with curators and artists, tutors and mentors directly involved in the development of the projects with the participants.
At the end of the workshop the artists will have three weeks to work on the projects and deliver a final proposal. Based on the evaluation of the materials, Adriano Pedrosa will select up to four projects, which will be eligible for a maximum contribution of 25,000 euros for the realization of the work.
The works will be presented, out of competition, in the context of the 60th International Art Exhibition of La Biennale di Venezia.
Related Topics
Subscribe
to receive the latest news and articles written by experts
May interest you