CELESTIALAND: IVAN NAVARRO'S RETURN TO TEMPLON
From 11/03/2022 to 12/23/2022
Templon
New York, Estados Unidos
After five years of profound exploration, worldwide exhibition and pandemic seclusion, Chilean artist Iván Navarro presents a contemplative and passionate exhibition in Templon Gallery, New York.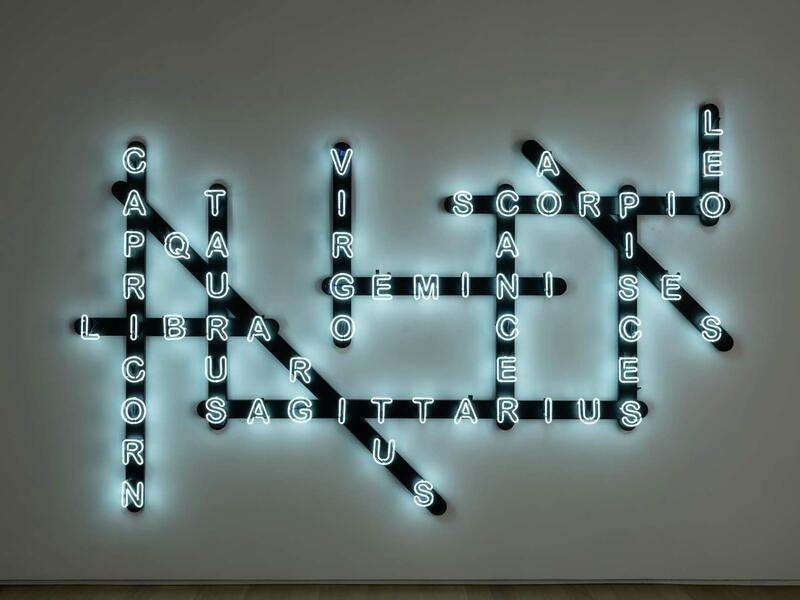 In Celestialand, Navarro turns his attention to the cosmic world. He celebrates the unfathomable magnificence of the universe with his dazzling, galactic skyscapes, while quietly observing the perpetual human impulse to conquer and control, in heaven as it is on earth. In this sense, these new works can be seen as the natural evolution of Navarro's earlier works that revolved around questions of power, using electrical energy as both metaphor and material.
The constellation and nebulae series were born during the depths of the pandemic when Navarro, like the rest the world, was forced into isolation. He began to make all his work alone and by hand, engraving on mirror in painstaking repetitive gestures and then turning to the use of paint as a hitherto unexplored medium in his work. For the first time, Iván Navarro, whose practice has thoroughly explored the boundaries between design, architecture and sculpture, began to incorporate material experiments involving mystery and chance, by combining pouring techniques with targeted brushwork on the slick surfaces he had previously treated with objective control. These new, highly expressive, and sensorial paintings are the direct result of the heightened emotionality and existential inquiry provoked by the pandemic experience.
Alongside his painted works, Navarro shows a pair of new neon sculptures, composed of the interconnecting names of the earth's continents and the constellations of the Zodiac. The works reveal the inherent absurdity of the pursuit of control or possession, whether real or symbolic. As the artist explains: "These astral wonders are an integral part of all civilizations. From time immemorial, humans have wanted to domesticate or label what does not belong to them: the stars and planets are the most obvious example."
Born in 1972 in Santiago, Chile, Iván Navarro grew up under the regime of Pinochet before moving to New York in 1997. Engaging the language of American minimalism, he established his artistic identity building electric sculptures charged with political critique, using light as his primary medium. He uses illuminations, optical illusions, and wordplay as tools to transform space, shift perceptions and explore questions of power and control. Over the years, he has created pieces that, behind their enticing appearance as light installations, evoke the darkest themes of our time: torture, imprisonment, domination, north-south inequalities, and political propaganda.
Celestialand. Solo exhibition by Ivan Navarro.
Until December 23, 2022.
293 10th Ave, New York, USA.
Subscribe
to receive the latest news and articles written by experts
May interest you