CENTROPY – AFRICAN DIASPORA THROUGH BRAZIL TO SWITZERLAND
American artist Deana Lawson produces portraits of contemporary Black life that are meticulously staged yet profoundly intimate. Deana Lawson's solo exhibition at the Kunsthalle Basel (Basel, Switzerland) takes place as one of the international collaborations of the 34th Bienal de São Paulo's - Faz escuro mas eu canto (Though it's dark, still I sing)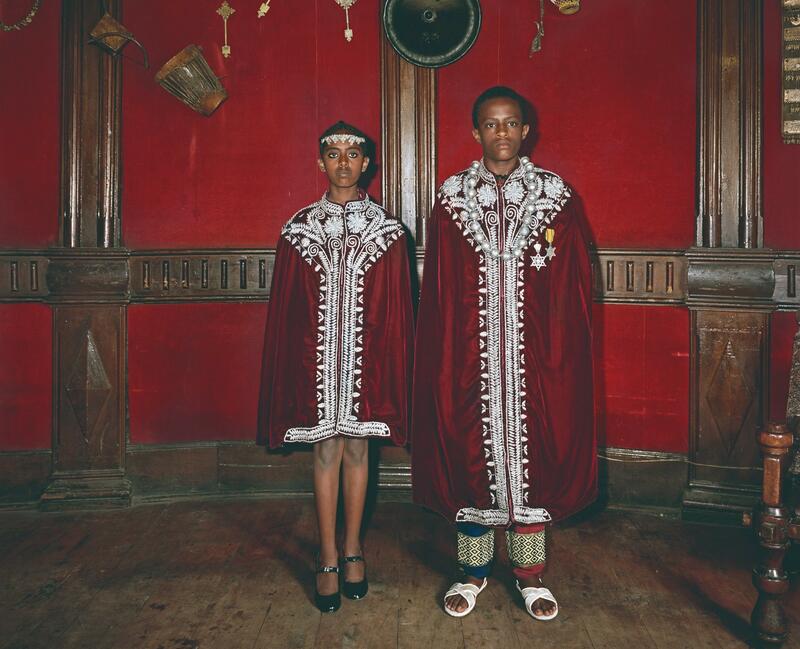 For her participation at the 34th Bienal, Lawson was invited to travel to the northeastern state of Bahia, in Brazil. There she produced a set of photographs that portray people and places marked by the strong presence of cultures deriving from the African diaspora. These photographs are included in her exhibition at the Kunsthalle Basel, the first presentation in Switzerland and the largest institutional exhibition of her work to date. The title of the exhibition, Centropy, the opposite of entropy, describes the electrification of matter that leads to creative renewal and order.
Sensitive to the stereotypes in Western, African and afro-descendant portraiture, Lawson predominantly explores topics such as physicality, identity, gender and family in a practice that is grounded in thorough research on blackness and representativeness. Mostly produced in domestic indoor spaces, these photographs are endowed with an ambiguous atmosphere, between the voyeuristic, the theatrical, the ethnographic and the activist, without being completely subsumed by one of these possible interpretations.
Deana Lawson's (1979, New York, USA) photographic work constitutes a unique, idiosyncratic and overwhelming portrait of the habits, lifestyles and rhizomatic cultural references of the African diaspora in her native US and around the world. Her photographs are meticulously staged, yet profoundly intimate images, often based on drawings and sketches that she realizes before the actual shooting session. This careful preparation process, though, doesn't lead to a predictable outcome, since a large part of the photographs are taken in domestic interiors where Lawson is entering for the first time, thus creating a feeling which is both slightly uncanny and voyeuristic.
Related Topics
Subscribe
to receive the latest news and articles written by experts
May interest you