AN UNCERTAIN PLEASURE: QUESTIONING THROUGH TIME & SPACE
The exhibition at the Museo de Arte Moderno de Bogotá (MAMBO) in conjunction with the Cinemateca de Bogotá presents works that highlight and manifest sociopolitical questions, identity politics, the representation and fragmentation of the body, performativity and performance, globalization and diaspora.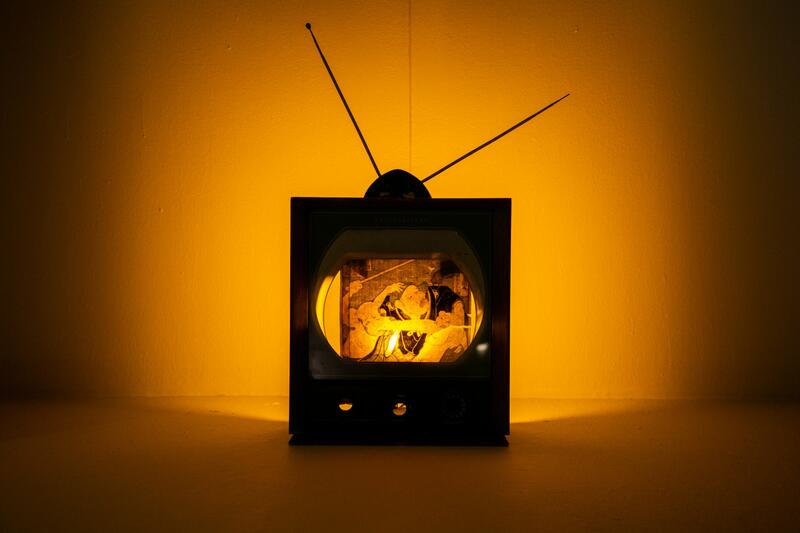 An Uncertain Pleasure is an exhibition that focuses on multimedia and time artworks from the Pierre Huber Collection. The title of the exhibition is taken from the eponymous work by Zhang Peili, a pioneer of video art in China, and pays homage to the global, cultural and geographically multifaceted perspectives addressed in the collection, which is unique in its heterogeneity.
The term "time-based media" describes works that unfold temporally. It encompasses film, video, mono and multichannel video installations, slide projections, multimedia environments, sound, performance and digital art.
The exhibition spans four decades and includes artists central to the history of time-based art such as Nam June Paik and Tony Oursler; and foundational figures for the development of conceptual art, such as Robert Barry and On Kawara.
The works are exhibited as ambient audiovisual installations and adopt cinematic conventions or incorporate projections, synchronized audio, or performance. An Uncertain Pleasure proposes various approaches to time-based experiences, not only in terms of form, content, or crossovers with other media and disciplines, but also in terms of their presentation.
Artists at MAMBO
Kutlug Ataman, Kader Attia, Alberto Baraya, Robert Barry, Manon de Boer, Candice Breitz, Shaoxiong Chen, Mat Collishaw, David Claerbout, Fischli & Weiss, Sylvie Fleury, Mario García Torres, Cyprien Gaillard, Rodney Graham, Dexin Gu, Isaac Julien, On Kawara, William Kentridge, Kimsooja, Liuming Ma, Paul McCarthy, Tracey Moffatt, Mariko Mori, Tony Oursler, Yoshua Okón, Nam June Paik, Paul Pfeiffer, Tino Sehgal, Roman Signer, Elaine Sturtevant, Catherine Sullivan, Gian Maria Tosatti, Fatimah Tuggar, Peili Zhang, Francesco Vezzoli, Franz West.
Artists at the Cinemateca of Bogotá
Claude Closky, Annika Larsson, Maria Marshall, Shirin Neshat, Miao Xiaochun.
Subscribe
to receive the latest news and articles written by experts
May interest you