THE SHAPE OF ECONOMIC'S BEHAVIORS. THE EXHIBITION OF MARTÍN TOUZÓN
From 04/27/2023 to 05/27/2023
Vigil Gonzáles
Lima, Perú
Vigil Gonzáles presents the exhibition Una economía sensible (A Sensitive Economy), the first exhibition of artist Martín Touzón at the gallery. Curated by Max Hernández Calvo.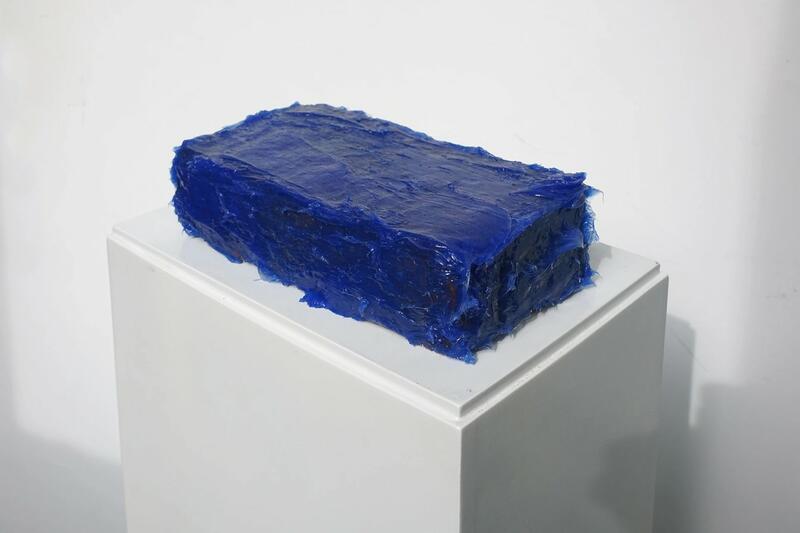 In Una economía sensible, Argentine artist Martín Touzón reworks the model of the economic graph, projecting its linear stroke in three dimensions to turn it into an installation that transforms the space of the Vigil Gonzáles gallery.
Curator Max Hernández Calvo writes. " The artist gives a tangible and concrete character to the abstract nature of the ups and downs of the markets-especially when they are expressed as a diagram-by means of a metallic structure that echoes the numerical variations in each of its folds. Operating as a barrier that delimits our possible paths through the gallery, the installation materializes the vital restructurings imposed on us by financial fluctuations, be they stock market, exchange rate, commodity prices, etc. At the same time, the strong texture of these plates suggests the impact and the wear and tear of the economic, but also artistic, evolution.
Throughout the installation we also see a series of colored bricks made of strange materials. These volumes are formed by the compressed residues of installations by important international artists (Cildo Meireles, Yves Klein, Anish Kapoor etc.) presented in institutional exhibition halls. These "exhibition waste" reworked as ingots point to the art market, the extractivist economy (something that resonates especially from Cusco) and recycling. In synthesis, what Martín Touzón presents us with is the sensitive remainder of the insensitive economy".
Una economía sensible. Solo exhibition by Martín Touzón.
Curated by Max Hernández Calvo.
Vigil Gonzáles. Pampa del Castillo 455, Cusco, Peru.
Subscribe
to receive the latest news and articles written by experts
May interest you