MÓDULOS CROMÁTICOS BY JUVENAL RAVELO: HIS VISUAL LEGACY
From 03/02/2023 to 03/20/2023
Kleur
Bogotá, Colombia
Kleur presents Venezuelan artist Juvenal Ravelo in an exhibition at the Casa Grau Museum. It features the participation of artists Omar Rayo, Carla Effa and Roberto Arráiz.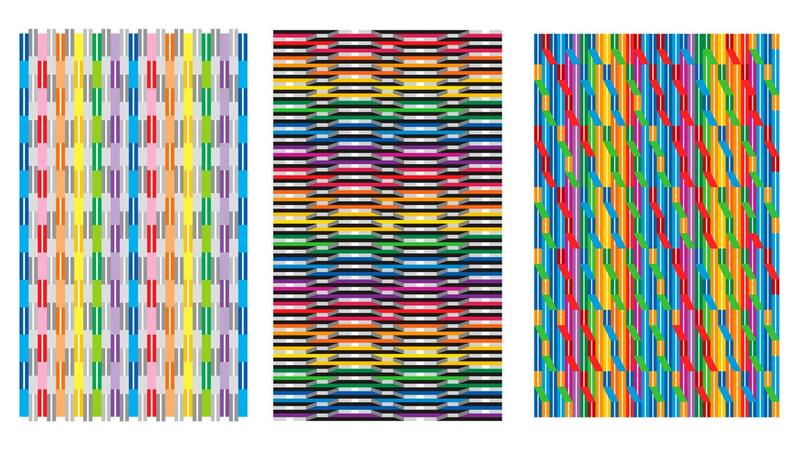 The work of Juvenal Ravelo takes the pre-Hispanic legacy of carvings and fabrics with abstract designs and combines it with recent processes such as vectorization and digital rendering, geometrization, the use of a wide range of colors, or the assembly of acrylic or methacrylate sheets.
Módulos cromáticos (Chromatic Modules) exhibits works that not only fuse tradition with innovation, but also involve the spectators. There is a change of focus where the artist expands and decides to involve the interpretation of the public to complete the work. Thanks to the visual and mechanical effects, it is the viewer who determines the artist's representation of reality.
Franklin Aguirre –artist, museologist and curator of the exhibition– explains: "These abstract solutions also refer us to the mystery of the meanings that are sometimes partially unveiled, but generally give rise to all sorts of readings, which seek to move away from complex rational narratives, to confront the public with a purely aesthetic experience, which is enhanced by the particular experiences and free interpretation".
He also adds: "Despite always starting with the classic language of drawing to make his sketches, Ravelo is always in a constant search for other ways of operating, exploring new methods of production that account for the close relationship between art and science, since, for him, in this era so full of constructive possibilities, we need to use the tools provided by the current technological development".
Juvenal Ravelo studied at the Escuela de Artes Plásticas y Aplicadas in Caracas, Venezuela. Since his arrival in Paris in 1964, the artist became interested in exploring the abstract-kinetic language then in vogue. He met and shared exhibition works with Victor Vasarely, Julio Le Parc, Yaacov Agam and, of course, with his friends Jesús Soto and Carlos Cruz-Diez. He was then a young student at the Sorbonne University, where he studied Sociology of Art under distinguished professors such as Pierre Francastel and Jean Cassou. In the 40 years of work in Paris, he representes France in the V International Biennial Paris in 1967 and in the VI Biennial Museum of Modern Art of Paris, pavilion of Venezuela in 1969. Countless exhibitions in the United States, Europe and Latin America to then obtain the National Prize of Plastic Arts of Venezuela 2008, through the art of participation in the street, his murals are in different cities such as Paris, Havana, Caracas, and in Asuncion, Istanbul, Santiago de Chile soon. Ravelo's work continues to evolve and is present in the most important art fairs in the world.
Módulos cromáticos. Juvenal Ravelo in dialogue with Omar Rayo, Carla Effa and Roberto Arráiz.
Until March 20, 2022.
Casa Grau Museum. Calle 94# 7-48. Bogotá, Colombia.
Subscribe
to receive the latest news and articles written by experts
May interest you