THE DIALOGUE BETWEEN PAULINA OLOWSKA AND DEBORAH TURBEVILLE
From 03/25/2023 to 05/20/2023
Kurimanzutto
Mexico DF, Mexico.
Kurimanzutto gallery presents artist Paulina Olowska's first exhibition in Mexico. Resonance gathers a series of works made in situ and others prepared during the artist's previous travels to the country.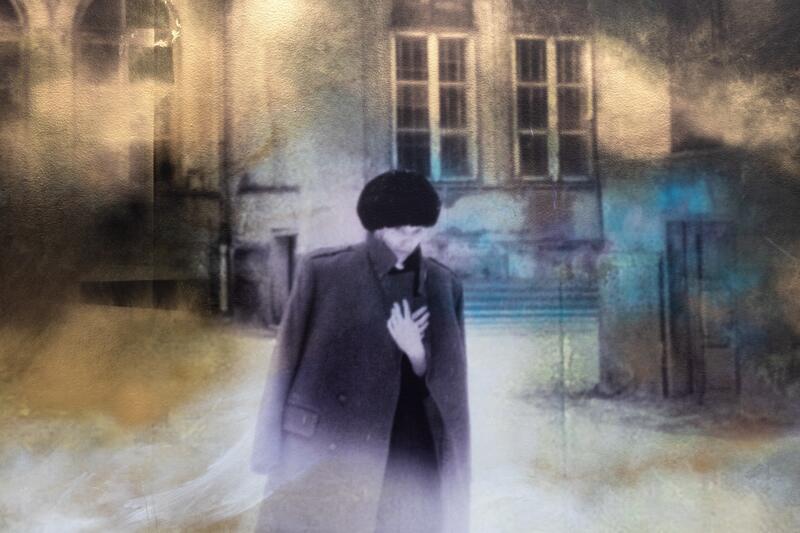 Paulina Olowska often works with references from the past that appear in her pieces as ghosts and apparitions, vibrations of another era that interfere with her pictorial creations. In Resonance, Olowska makes direct reference to the archive of artist and fashion photographer Deborah Turbeville from MUUS Collection. Turbeville's photographic sessions in Poland and in Mexico in the 80's and 90's inspired Olowska to recreate some of the scenes and respond to many of the mysterious and fleeting images in her work.
The artist explains: "What I share with Deborah is a certain melancholia for fashion. That fashion has a symbolic dimension also connected to womanhood. But what she did with fashion is like what she did with photography –she distressed it, distanced it, she used it in metaphoric senses to bring it back to historical figures and places".
In search of traces from Turbeville's visit to Mexico in 1989, Olowska travelled there in 2022 and collaborated with painter and muse Carmen Serratos and photographer Karla Ximena Cerón. Together they reactivated and performed tableaux vivants in different sites in connection to Tuberville's residence in San Miguel de Allende, where she had bought an 18th century house (currently called Casa No Name), and the mining ghost town of Mineral de Pozos to recreate and reimagine scenes from the fashion photographer's imaginary among the ruins, the opuntia cacti and the abandoned cemetery.
Later on, in Kraków, Olowska photographed the Potocki Palace where Turbeville worked on an award-winning fashion shoot for W Magazine in 1998 as well as the Tadeusz Kantor Theater and the Michalik Cave, a 19th century cabaret. During this journey to the sites of the artist's past Olowska recreated Turbeville's images with photographer Jacqueline Sobiszewski. With images collaged out of these new visual references and materials, Olowska recomposes additional scenes directly on the gallery walls in collaboration with Wanda, a wall printing robot.
For Resonance, Olowska expands her practice beyond painting, working with the stone mason workshop of Joel Arrieta in Mexico to carve images evoked from Turbeville's photographs into several limestone sculptures. These new works on view are exhibited alongside a selection of original archival materials from MUUS Collection showing Turbeville's trips to Mexico and Krakow.
Paulina Olowska was born in 1976 in Gdansk, Poland, and lives and works in Rabka Zdroj, Poland. She is currently doing an artist residency in Athens, Greece and has had one-person exhibitions at Kunsthalle Basel; the Stedelijk Museum, Amsterdam; and the Zacheta National Gallery of Art, Warsaw.
Olowska received the prestigious Aachen Art Prize in 2014, with an associated exhibition at the Ludwig Forum for International Art, Aachen, Germany. She has also staged performances at Tate Modern, the Carnegie International, and the Museum of Modern Art, New York.
She presented the ballet "Slavic Goddesses—A Wreath of Ceremonies" at the Kitchen, New York, in 2017 and "Slavic Goddesses and The Ushers" at the Museo del Novecento in Milan in 2018. Her work was featured in the 2017 National Gallery of Victoria Triennial in Melbourne and the 2018 Liverpool Biennial, as well as in group exhibitions at the Museum of Modern Art, Warsaw; mumok, Vienna; Hamburger Kunsthalle, Hamburg; Migros Museum Für Gegenwartskunst, Zürich; and the New Museum, New York.
Subscribe
to receive the latest news and articles written by experts
May interest you