SYNERGIC COMBINATIONS IN FEVER, THE EXHIBITION AT BARÓ
From 09/15/2022 to 10/30/2022
Baró Gallery
Palma de Mallorca, Spain
Baró Gallery presents "Fever", a double exhibition that celebrates the richness of styles and disciplines. It features two spaces: Origen and Fever, and combines the work of Mallorcan artist Amparo Sard with the group exhibition of artists connected by Latin American influences.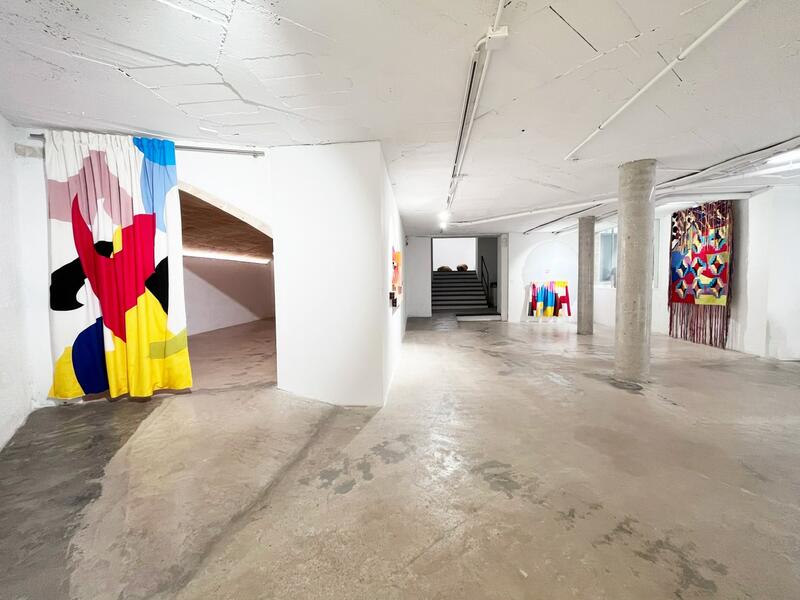 On the main floor one can observe perforated drawings and large-scale sculptures that envelop the viewer thanks to their irregular shapes, forming a space of tension that tends to be hidden, but that inhabits every mind. This is the work of the artist from Mallorca, Amparo Sard.
But the exhibition continues with a group exhibition of artists who put together, achieve effervescent chromatic combinations. A space for communication, dialogue and synergy was created.
Óscar Abraham Pabón (Venezuela, 1984) uses brick to represent urban spaces and their fragility. He creates works with an abstract and geometric language that are conjugated with the immersive installation of Asumir el Vivo Astrofoco (AVAF), a creation of Brazilian artist Eli Subrack and French multidisciplinary artist Christophe Hamaide-Pierson. They use color to manifest against political and gender structures.
The show ends in the cave with Amparo Sard's "Haptic Self-Portrait", the world's first haptic NFT work that goes a step beyond the visual and achieves a tactile experience, where the viewer can pierce the piece and have the tactile sensation.
FEVER | Group exhibition.
Until October 30, 2022.
Baró Gallery - Carrer de Can Sanç 13, Palma de Mallorca, Spain.
Subscribe
to receive the latest news and articles written by experts
May interest you