LOLÓ SOLDEVILLA: PARISIAN COLLAGES FROM 1953 TO 1970
From 10/27/2022 to 01/27/2023
Rui Freire – Fine Art
Lisboa, Portugal
Rui Freire – Fine Art gallery presented Lolo Soldevilla: Parisian Collages from 1953 to 1970. The exhibition brings together a group of works realized in Paris, where the artist lived from 1949 to 1956.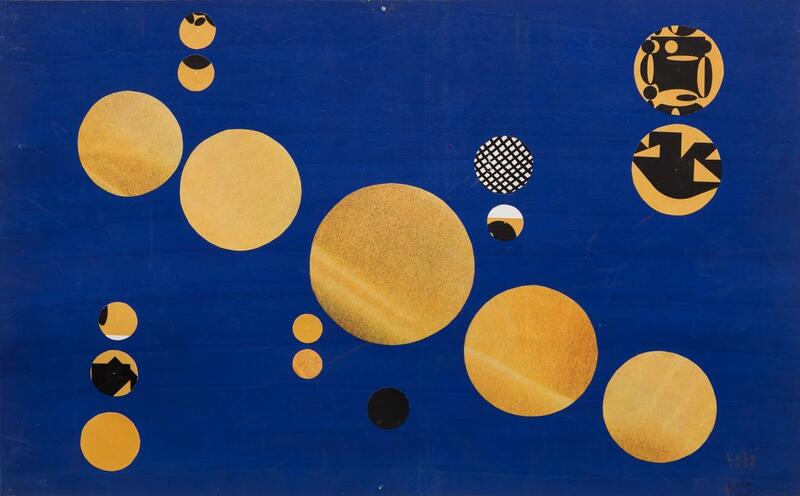 The artist's connection to Paris is maintained after 1956 through regular shipping of works to her friends and galleries. The works presented in the exhibition Loló Soldevilla: Parisian Collages from 1953 to 1970 cover practically the entire creative period of the artist, until her sudden death in 1971.
Accompanying the exhibition is a publication that includes an important essay by Rafael Diaz Casas that historically contextualizes the work, provides clues for a broad understanding of Loló Soldevilla's work and life, and presents previously unpublished archival documents.
Dolores Soldevilla Nieto (1901-1971), known as Loló, was born in Pinar del Rio, Cuba. Her family moves to Havana in 1912. From a young age Loló studied singing, violin, and piano, encouraged by her mother, a piano teacher. This musical training would later have a decisive influence on her artistic work. In 1948 she was appointed Cultural Attaché of the Republic of Cuba in Europe because of her involvement in Cuban cultural life.
She settled in Paris in 1949 with the mission of promoting Cuban art. The vibrancy of Paris in the post-war period attracted many international artists, who established themselves there.
Soon after, encouraged by Wifredo Lam, whom Loló had met in Havana in 1944, she enrolled in the Académie de la Grande Chaumière and attended the ateliers of Ossip Zadkine and Leopold Kretz, beginning her artistic career in 1950.
While she lives in Paris, she encounters and exhibits with prominent European and South American artists. Simultaneously, she organizes several exhibitions focused on mid-century Cuban Abstraction, such as the 1951 exhibition entitled Art Cubain Contemporain presented at the recently inaugurated Musée d'Art Moderne in Paris. Returning to Cuba in 1956, she plays a key role as a link between the European avant-garde and the new representatives of abstraction in Latin America.
Parisian collages from 1953 to 1970. Solo exhibition by the Lolo Soldevilla.
Until January 27th, 2023.
Rui Freire – Fine Art. R. Serpa Pinto 1, 1200-442 Lisboa, Portugal.
Subscribe
to receive the latest news and articles written by experts
May interest you