OPEN CALL FOR ALEX BROWN FOUNDATION'S RESIDENCY PROGRAM
The Alex Brown Foundation presents 2024 Residency Program at Mainframe Studios. Application deadline: March 15th, 2023.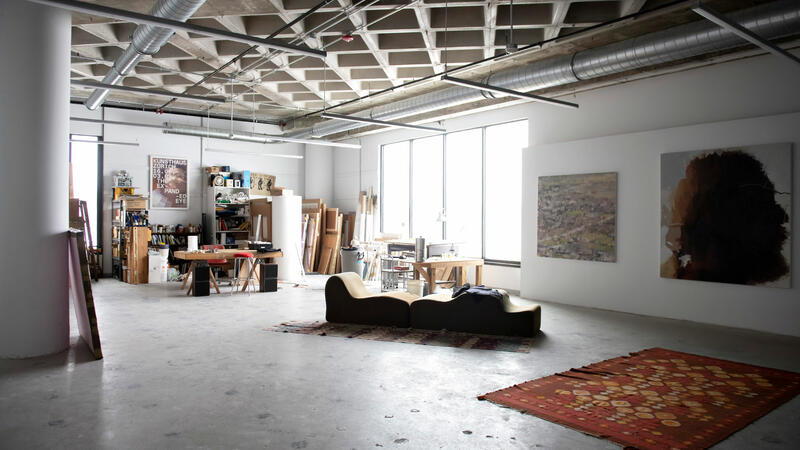 Closed
The aim of the residency is to provide emerging and established artists with an experience of the working conditions that artist Alex Brown (1966-2019) found in Des Moines, free from the daily influence of being immersed in a major metropolitan scene but without the isolation of a rural residency, in an exceptional studio environment and a relaxed and pleasant living environment.
There are four 3-month residency terms in 2024:
January 1 – March 28.
April 1 – June 27.
July 1 – September 26.
October 1 – December 27.
Participants can choose a term to be in residence for no less than 8 weeks, or for as long as two consecutive terms. Applications are accepted from artists working in any medium.
The residency is designed to provide the artist with an opportunity to focus entirely on their work for an extended period of time, in a comfortable work and living environment, and in a city consistently ranked in recent years as one of the best places to live in the U.S.
No application fee will be charged. Alex Brown Foundation will be accepting applications until March 15, 2023 for residencies beginning January 1 of 2024.
To apply, complete the form and attach in a single PDF a statement of purpose (700 words or less); a portfolio of 12-20 images; a resume or C.V.
Related Topics
Subscribe
to receive the latest news and articles written by experts
May interest you