ARTLAB 2023 EDITORIAL FELLOWSHIP'S RECIPIENTS: LAURIE ROJAS AND SKYE ARUNDHATI
Hyundai Artlab announced the recipients of the 2023 Artlab Editorial Fellowship, a new initiative that invites two art writers to consider their communities through the lens of contemporary art.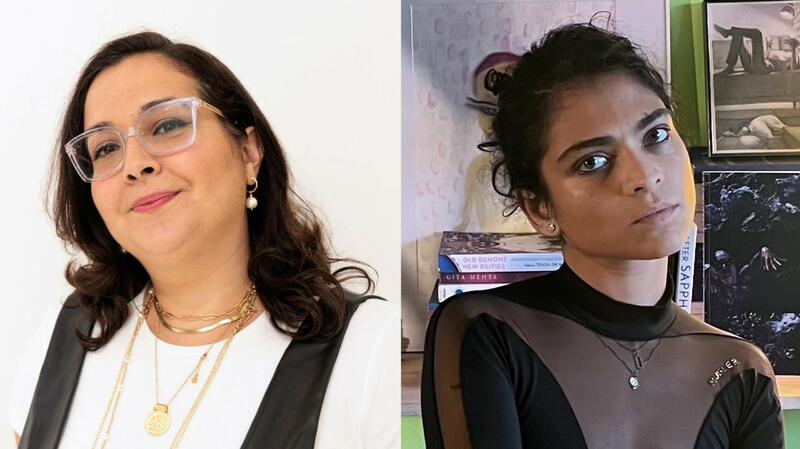 Closed
The program extends Artlab Editorial's mission to foster writing about today's most compelling artists, celebrate connectivity in all its forms, and envision the future.
With guidance from Artlab Editorial's community of editors and advisors, the Fellowship is designed to produce a vibrant body of new art writing and strengthen connections between writers and artists across the world. The 2023 Artlab Editorial Fellowship provides each writer 10,000 USD to produce three pieces of web-based editorial content for publication on Artlab Editorial.
The Fellowship received a great response to its 2023 Open Call, with over 500 exceptional applicants from around the world.
2023 Artlab Editorial Fellows
Laurie Rojas is an independent art critic, journalist, and lecturer. Her writing explores the death of art criticism and the role of relational aesthetics in socially-engaged art practices, examining the conditions that shape artistic communities in international art hubs. She is currently based in Miami, whose rapidly evolving art ecosystem has significantly impacted her writing and will inform her Artlab Editorial Fellowship. Rojas has lived and worked in Chicago, New York, London, and most recently Berlin, where she served as a correspondent for The Art Newspaper. She was previously the senior editor of Spike, and is a founding editor of Caesura Magazine, a non-academic publication dedicated to art, poetry, and criticism. She currently works as the grant programs manager at Locust Projects in Miami.
Skye Arundhati Thomas is a writer and editor based in Goa and Mumbai, India. Their writing pays special attention to contemporary art, culture and the multiple histories of the Indian subcontinent. Their Artlab Editorial Fellowship will further extend their commitment to building transnational networks across the Global South, and the world. Thomas is co-editor of The White Review, and their first book Remember the Details, on viral images, courtrooms, and a brief history of a protest movement, is out now with Floating Opera Press. Their second, Pleasure Gardens, co-written with Izabella Scott, on constitutional law, military occupation and communications blackouts, is forthcoming in 2023 with Mack Books.
Related Topics
Subscribe
to receive the latest news and articles written by experts
May interest you