ARTIST-IN-RESIDENCE OPEN CALL IN SPREEPARK ART SPACE, BERLIN
Spreepark Art Space presented a new international artist residency program in Berlin – an artistic workshop for an interdisciplinary group of four, or artists that have always wanted to collaborate with a collective of that size. Application deadline: October 26th, 2023.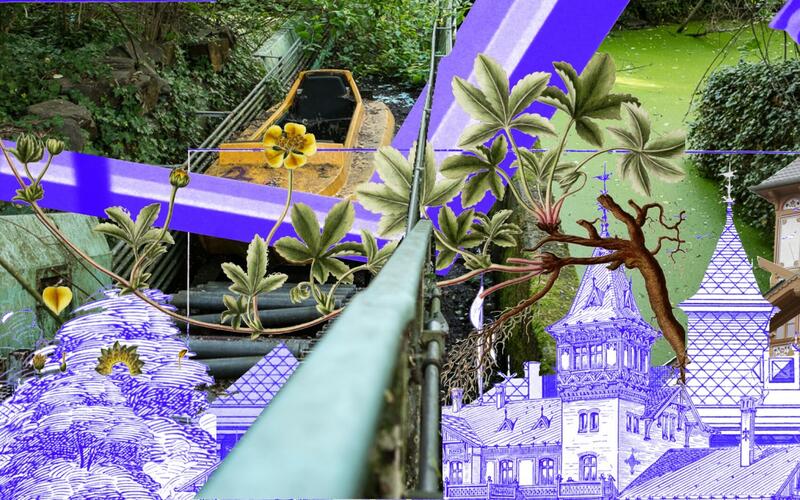 Closed
The protected landscape of Plänterwald borders the northern bank of the river Spree. The newly renovated and re-opened restaurant Eierhäuschen dating back to the 19th century stands on its banks with a dock of its own. Just next door, the former "Kulturpark Plänterwald", an amusement park founded in 1969, still dazzles with its rampant carousels and stalls under the name Spreepark. In Eierhäuschen, the Spreepark Art Space is dedicated to the artistic treatment and exploration of this urban space of public greenery in Berlin. Exhibitions, open-air installations, and educational programs investigate the close relationship between people and nature, art and forest—after all, this place has never been ours alone.
Facilities
Within this building, four apartments with adjoining studios have been created for artists, joined by a spacious common room and communal kitchen. They are located on the first floor, directly above the exhibition spaces, offices, and the adjacent beer garden. In spring 2024, the residency space awaits its first residents for approximately three months at a time. In addition to the complimentary accommodation, we provide a fixed financial contribution to the living costs of all residents and cover the travel costs.
Eligibility and qualifications
Collectives that explore the connection between art and nature with sustainability in mind and do not yet live in Berlin are welcomed. There is a particular interest in groups that include various disciplines—such as architecture and science. Due to the absence of infrastructure in place to host children, Spreepark will discuss case-by-case alternatives to accommodate them. For applicants from non-European countries, the organization will assist in arranging entry visas for the duration of the stay. There are also welcome people with impairments or disabilities. In each case, a safe space for individual consideration of special requirements is offered.
Application
Send a one-page motivational letter in German or English for the proposal (who, what, why, how), in which the preferred time frame is stated: April 8–June 21, 2024, July 1–September 20, 2024 or September 30–December 13, 2024.
Also include a collective "curriculum vitae" or individual cvs of recently formed groups, with pictures and/or video links, not exceeding ten files and ten mb in size. Both parts (letter of motivation and cvs) should be sent in one pdf file by Monday, October 16, 2023.
Related Topics
Subscribe
to receive the latest news and articles written by experts
May interest you