TWO VENEZUELAN ARTISTS AT THE MAISON DE L'AMÉRIQUE LATINE
La Maison de l'Amérique latine presents two Venezuelan artists, Milton Ceberra and Pancho Quilici in the exhibition L'outreligne (The other line). It is curated by Christin Frérot.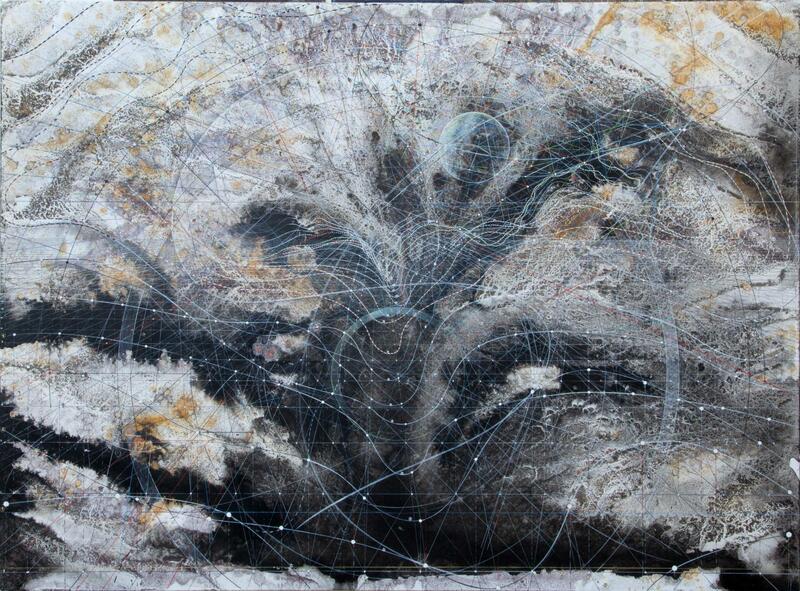 Visitors to the exhibition will be able to see how, with these "time travelers", the line defies and crosses cultural, historical, natural, geometric and constructive horizons, with total freedom, with reason and madness.
After arriving in France in the early 1980s, where they have lived and worked ever since, the two young Venezuelan artists, imbued to a greater or lesser extent with the kinetic aesthetics of their elders, soon discarded this passing seduction to find a path of their own. For them, geometry and nature merge in a complex and skillful network of lines, wefts and forms, whose innovative "syntaxes" resonate and merge in their cosmogonic and shamanic utopias. In their stated search for questions both existential and formal, each artist strives to define the decisive role played by mathematical and scientific references, both in their thinking and in their experimentation. Time, that "time without duration" to which the writer Philippe Curval refers to Quilici, is at the heart of the gestation of the work, reinforced by the virtues that both artists share: slowness, patience and perseverance.
The museographic cohabitation of their works is fluid and coherent, and induces a community of thought in which Becerra's "weaving" responds to Quilici's "mesh" and vice versa.
Milton Becerra was born in Táchira (Venezuela) in 1951. A multidisciplinary sculptor, he graduated from the School of Fine Arts in Caracas and currently lives and works in Paris and Miami.
Pancho Quilici was born in Caracas in 1954. Graduated from the Institute of Design in Caracas (Venezuela), he lives and works in Arcueil.
Subscribe
to receive the latest news and articles written by experts
May interest you