THE CAMP GALLERY AND FAMA ANNOUNCE "FORTY WOMEN PULLING AT THE THREADS OF SOCIAL DISCOURSE"
The Contemporary Art Modern Project (The Camp Gallery) in collaboration with Fiber Artists-Miami Association, (FAMA) announces their signature art exhibition to commemorate American women winning the vote.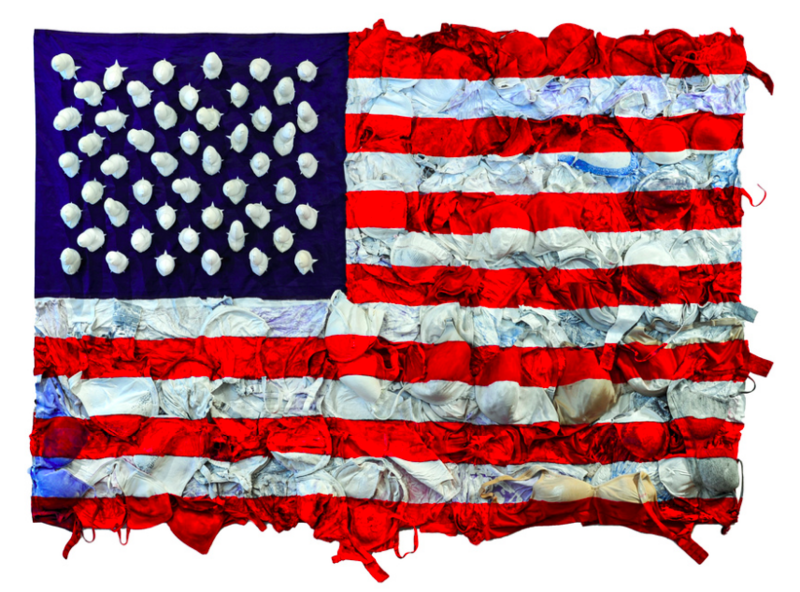 The themed exhibition Women Pulling at The Threads of Social Discourse, revolving around women and their social voices, was first launched in 2019, exploring how women artists utilizing textiles as their medium subvert the social expectation of crafting, and instead take this soft medium and lambast it with political and social awareness. More and more, we see women taking to the streets, whether mourning or screaming for a government to account for their lost children, or as they did, one hundred years ago to insist on social and political equality to be able to cast their own vote. The marriage of the female artist to the textile medium, both, outwardly and socially expected to be weak - are in fact, in the hands of these artists - affirms that strength lies in durability, pliability and resolve.
The timeliness of this exhibition is not lost in the obvious, but becomes another rung in the continual search for equality, begun with the women's right to vote, carried on through feminism and its theories, its internal struggles of inequality by race and class to be united in this exhibition. The exhibition, focusing on 'the feminist lens,' which seeks to be distanced from the language of the patriarchy towards a more gynocentric form of expression and placement in the canon of language, takes the subject of voting, burdens it with real experience, with lived and documented and translates the action of voting into the price paid by women in their struggle for the fundamental right of equality.
Artists: Aurora Molina, Alina Rodriguez-Rojo Damian Rojo, Alissa Alfonso, Amy Gelb, Angela Bolaños, Carola Bravo, Cassandra Bozman, Colette Mello, Debora Rosental, Evelyn Politzer, Erica Poy, Harvest Project, Jeanne Jaffe, Molly McGreevy, Karla Kantorovich, Karla Mogna, Laetitia Adam-Rabel, Laura Marsh, Laura Villarreal, Liene Bosquê, Lisu Vega, Maria Lino, Maru Ulivi, Marlene Kohn, Mary Ruden, Nancy Billings, Nancy Mastronarvdi, Pip Brant, Regina Jestrow, Rosario Salazar, Shelly McCoy, Silvana Soriano, Silvia Yapur, Sonia Baez- Hernandez, Sunny Marquez, Susan Feliciano, Tom Virgin, Patti Virgin, Valeria Montag, and Yolanda Sanchez.
FAMA was formed this year and during the pandemic by artists Aurora Molina, Evelyn Politzer, and Alina Rodriguez, united a group of creatives to organize and present their first exhibition honoring the 2020 Women's Vote Centennial and create awareness about our duty to vote. Works have been assembled using mixed media and the fiber arts to ignite positive social change. The exhibited works will be only flags, as the flag or banner is used as a metaphor or symbol of solidarity with the women of the suffrage movement in this exhibition.
Subscribe
to receive the latest news and articles written by experts