RAGNAR KJARTANSSON: EMOTIONAL LANDSCAPES
Opening on February 22, 2022, Emotional Landscapes by Ragnar Kjartansson features four monumental video installations from the TBA21 Collection, as well as some of his works on paper on loan from other collections, installed within the Museo Nacional Thyssen-Bornemisza's foremost collections of 19th and 20th-century American Art.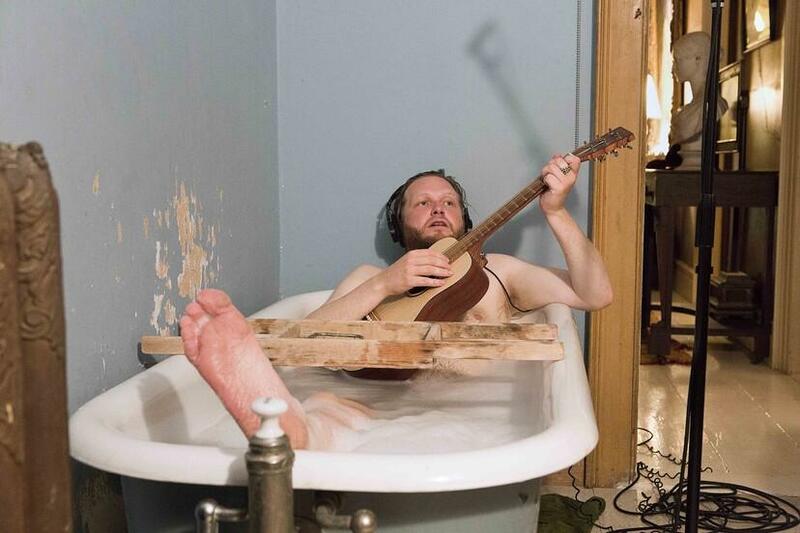 The exhibition's title, Emotional Landscape, refers to lyrics by Icelandic visionary musician and artist Björk, which links together notions of landscape and mental state, and underpins Kjartansson's inspired reverence for the community spirit and vibrancy of Reykjavík's artistic and musical scene. His work naturally blends a myriad influences from an artistic way of life that started with an early love for literature and theater, encouraged by his family of actors and singers, and a formal artistic education that ignited a strong admiration for the beautiful and the sublime work of 18th and 19th-century artists. Feeding an emotional and sensory creativity, eclectic musical references are abundant in Kjartansson's work and range from Mozart to Icelandic folk music, '60s Italo-pop, Nina Simone, Bob Dylan, Prince, electronic music, to German composer Karlheinz Stockhausen.
Emotional Landscapes proposes to gather together for the first time works that are monumental in size and immersive in nature, providing opportunities to explore the interplay between Kjartansson's work and iconic American imagery; and builds upon TBA21's fifteen-year relationship with the artist, during which the Foundation has supported his practice through exhibitions, productions, and (co-)commissions. The exhibition also marks the launch of the Foundation's anniversary, celebrating twenty-year of advocacy and support to the arts.
The exhibition includes some of Kjartansson's most significant installations—The Visitors (2012), The Man (2010), The End (2009), and God (2007, co-commissioned by TBA21 and The Living Art Museum in Reykjavík)—that combine performance, durational performance, and music with resolute romanticism and a fascination with North America and the North American landscape. And together with the series of watercolors, From the Valley of World-Weariness in British Columbia (2011), it opens a conversation with the collections of the Museo Nacional Thyssen-Bornemisza, which holds the most important collection of nineteenth-century American landscape painting, in Europe.
Ragnar Kjartansson draws on the entire arc of art in his performative practice. The history of film, music, theater, visual culture and literature find their way into his video installations, durational performances, drawing and painting. Pretending and staging become key tools in the artist's attempt to convey sincere emotion and offer a genuine experience to the audience. Kjartansson's work has been exhibited widely. His work is currently the subject of a major solo show which inaugurated V-A-C's GES-2 House of Culture in Moscow.
Ragnar Kjartansson
Emotional Landscapes
Major works presented in dialogue with 19th and 20th-century American works
February 21–June 26, 2022
Museo Nacional Thyssen-Bornemisza
Paseo del Prado, 8
28014 Madrid
Spain
Related Topics
Subscribe
to receive the latest news and articles written by experts
May interest you