MIGRATION, DISTANCE AND SOUNDS IN TRANSHEMISFERIO: RICHARD GARET - DIEGO MASI
The Gurvich Museum presents TRANSHEMISFERIO: Richard Garet - Diego Masi. An unprecedented exhibition in Uruguay that focuses on migration and distance through the dialogue between the two artists. Curated by Cecilia Fajardo-Hill.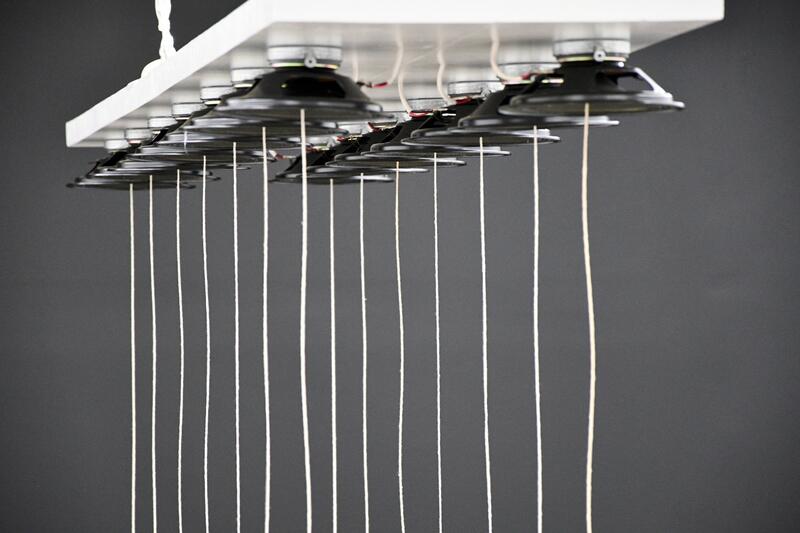 The Garet-Masi duo presents an exploration of crossroads, coincidences of lives, works and hemispheres. They both work with digital and analog work and have a performative character, emphasizing temporality, movement and space. The starting point of every piece is conceptual, cognitive and sensorial.
"The works at TRANSHEMISFÉRICO are alive, because they are not static, as they portray a present loaded with the past -personal and contextual- through a dialogue between the local and transterritorial artists' experience", says Cecilia Fajardo-Hill, who in addition to being in charge of this project's curatorship, has curated other exhibitions and written about modern and contemporary Latin American art. She was chief curator of the Museum of Latin American Art, MOLAA, Long Beach California; director and chief curator of the Cisneros Fontanals Fontanals Art Foundation (CIFO) and the Ella Fontanals Cisneros Collection, Miami, among others.
There is a dialogue between the two artists through abstraction and the use of readymade to build sounds and objects that achieve a unique sound register in each viewer, and then expand to an infinite temporality and geography.
Richard Garet is a contemporary Uruguayan multimedia artist who has lived and worked in the United States since 1996. He explores the ontological relationship between the materials he uses, activations of background noise, generative processes of image and sound, and experiments applied to obsolete and current technological media that emulate everyday situations resulting in abstractions. These creations embody the perception of life as a filtered and sensorial experience.
Diego Masi is an artist also born in Uruguay who generates installations beginning from the idea of ordering certain pieces and the intention of forcibly submitting their components, looking for sequences with the different mechanisms and actors. There is a search to transmit data in the interaction with the person who receives it and, therefore, he develops devices that find the complicity in what is transmitted.
TRANSHEMISFERIO: Richard Garet - Diego Masi.
Curated by Cecilia Fajardo-Hill.
Until November 11, 2022.
Gurvich Museum - Sarandí 524, Montevideo, Uruguay.
Subscribe
to receive the latest news and articles written by experts
May interest you