MARCELO BRODSKY IN THE NEW OPENFILE OF PINTA ART
OpenFile - video cycle where artists describe their works and elaborate on their artistic processes. This week, Marcelo Brodsky, an Argentine visual artist represented by the Rolf Art gallery, details his relationship with archival photography.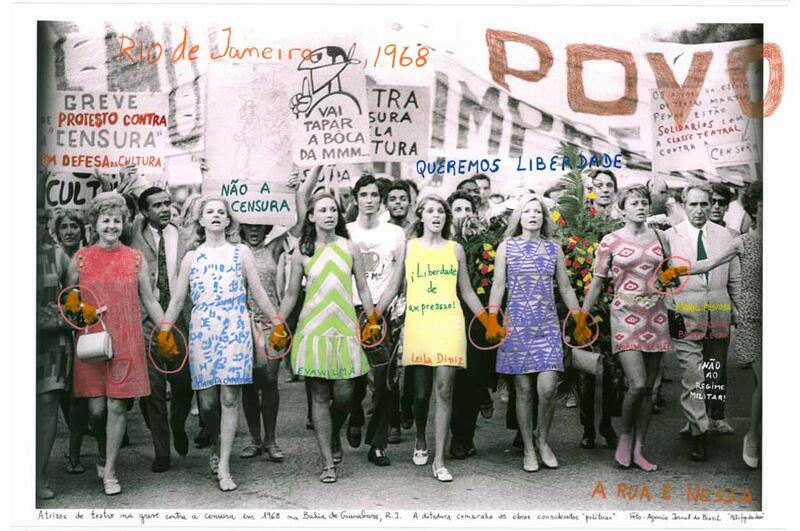 In the video, Brodsky delves into two of his works: Buena Memoria (Good Memory), where he projects from a personal place facts and events that affected his entire generation, and 1968, El fuego de las ideas (1968, The Fire of Ideas), where he intervenes in a series of photographs of student marches in different cities of the world in a highly polarized context and that portray a deep and necessary search for freedom.
Marcelo Brodsky (1954) lives and works in Buenos Aires, Argentina. Artist and human rights activist, Marcelo Brodsky had to go into exile from Argentina in Barcelona (Spain) as a result of the 1976 military coup. There he studied economics at the University of Barcelona and photography at the International Center of Photography. His teacher was the Catalan photographer Manel Esclusa. Situated on the border between installation, performance, photography, monument and memorials, his works combine text and image.
In 2008 Brodsky received the Human Rights Award, awarded by Bnai Brith Argentina, and in 2014 he received the Jean Mayer Award from the Tufts University Global Leadership Institute.
His works are part of the collections of the Museum of Fine Arts Houston; Tate Collection, London; Metropolitan Museum of Art, New York; Jewish Museum, New York; National Museum of Fine Arts, Argentina; Museum of Modern Art of Buenos Aires; Center for Creative Photography of Tucson, Arizona; Sprengel Museum, Hannover; Museum of Memory and Human Rights, Santiago de Chile; MALI Museum, Lima; Modern Art Museum of Rio de Janeiro; Pinacoteca of the State of SP; Princeton Art Museum, Tufts University Art Collection; etc.
Subscribe
to receive the latest news and articles written by experts
May interest you