MACA: NEW EXHIBITIONS WITH VERÓNICA VÁZQUEZ AND MARTÍN PELENUR
The MACA is pleased to present two artists from the local scene in its exhibition halls: Verónica Vázquez and Martín Pelenur. Both with extensive experience both in Uruguay and abroad, present two unpublished exhibitions, especially created for MACA.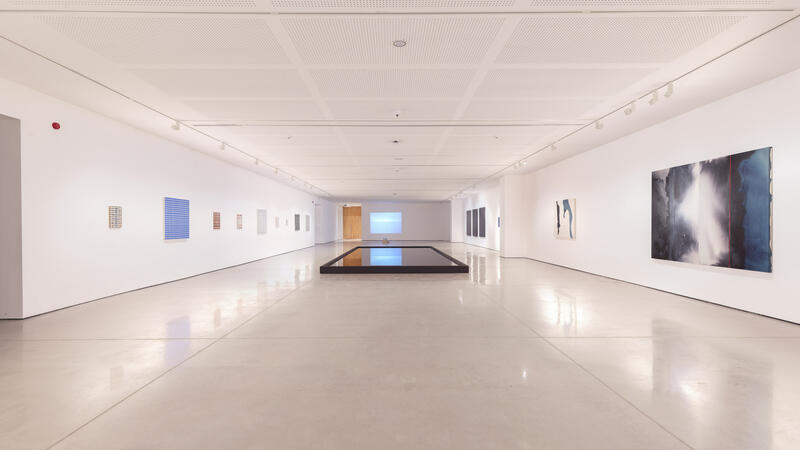 Throughout these 15 years, the Pablo Atchugarry Foundation and, now, MACA have paid special attention to national art, both historical and contemporary. The programming has sought an alternation between national and international artists, encouraging the approach of all audiences to the languages ​​of the plastic arts and promoting spaces for reflection and exchange on local and universal artistic practices. The exhibitions can be visited throughout the month of July, winter vacation month, where the museam will also have many activities for the whole family. In addition, MACA is editing a catalog for each exhibition that will be available in the coming weeks.
VERÓNICA VÁZQUEZ – "CONSTRUCTION OF A LANGUAGE"
Verónica Vázquez (Treinta y Tres, Uruguay, 1970) is a plastic artist who has ventured into training and work on numerous disciplines: painting, sculpture, drawing, engraving, ceramics and tapestry. He has held individual and collective exhibitions in Uruguay, Spain, the United States, England, the United Arab Emirates, China, Brazil and the most recent in Italy, in 2021. Vázquez's work over time reflects diverse artistic interests that converge in his current work. in an integrated and mature manner. Choose materials such as cardboard, metals, wire, threads, paper, iron. Vázquez creates geometric forms that are sometimes interwoven. He treats his sculptures equally, giving relevance to the negative space that can be appreciated together with his sculptures. His works are in private collections in Argentina, Brazil, Canada, Italy and the United States, as well as in public collections such as Buckhorn Sculpture Park (USA) and the Pablo Atchugarry Foundation (Uruguay).
"The exhibition covers all his explorations, use of industrial and textile materials, series that have articulated his career and new searches. Its recurring themes are represented, the trace of time, the will to permanence, the relationship between matter and space", says the Artistic Director of MACA, Leonardo Noguez, about the exhibition.
"Convinced that there is also a future for discarded materials, Vázquez manipulates the material to provoke a physical experience in the viewer, while at the same time activating a reflection between the object, its history and its form. His formal narratives seek the development of strategies focused on skinning what is apparent. Without glitter, without dramatic intentions, with the slow and natural passing of the days, with the work that transforms simple objects into a fascinating landscape of gently undulating gestures, Vázquez elaborates a defined language that mixes abstract forms with common objects. His sculptures produce an atmosphere capable of breaking regular and recognizable borders and transforming everyday elements into gestures of elegant singularity" says the curator of the exhibition, Laura Bardier.
MARTIN PELENUR – "MERIN LINE"
Curator's text, Martín Craciun:
Martín Pelenur has developed a particular interest in maps, cartography and
geometry. An amateur collector, he has found material on the maps to think about his
practice and do what defines him as an artist: painting is his way of embracing the world, of
think about it and represent it. For more than a decade, Martín Pelenur has developed experiences in the territory to, from there, continue working on a pictorial work that, without proposing the representation of an experience as the ultimate goal, has managed to establish an open dialogue with his activity. As an exercise in reality, Pelenur has walked the axes of an island, has traveled the four cardinal points of the country, has walked the perimeter of a neighborhood and has walked the dividing line between Uruguay and Brazil, a dry border that divides in two to the territory, an imaginary line loaded with multiple meanings between the departments of Cerro Largo (Uruguay) and the state of Rio Grande do Sul (Brazil): a straight line of almost forty kilometers that is significant for being the longest straight line in the perimeter of Uruguay, since the remaining borders are determined and defined by geographical accidents.
For his Merín Line project (2022), Pelenur began by identifying the dividing line between Uruguay and Brazil in the Merín lagoon on cartography, visiting the site and programming his action together with a small production team: an audiovisual producer and a fisherman who He would take him on his boat to make the crossing. Pelenur sailed for hours the kilometers that the line travels in the lagoon. This action is significant for its symbolic power; represents a milestone in the construction of a repertoire of actions called Extractor Uruguay and is special because it is the second instance of a project that seeks, from the territory, to think about the four fundamental elements of nature according to ancient doctrines: land, water, air and fire. Thus, the sequence that began in 2018 with the Aceguá Line project (land) finds its second stage in the Merín Line (water) in 2022.
This exhibition at MACA brings together a set of works in different formats, video,
installation and painting. For Pelenur everything that exists, even what is unknown, is connected in a network. The idea of ​​an interconnected universe has been the subject of study by scientists and philosophers, and Pelenur subscribes to it. This connection, not always visible, refers to a structure that is below, a kind of plot that produces an image (this would be its visible part in the world in which we live).
Subscribe
to receive the latest news and articles written by experts
May interest you