LARGER THAN LIFE SCULPTURES AND URBAN INTERVENTION. MANOLO VALDÉS: THE LEGACY
The Doral Contemporary Art Museum (DORCAM) exhibition will be the largest exhibition of Valdés' epic sculptures to date. It will be on view for six months, until June 2021, with several programs organized around the exhibition throughout its duration.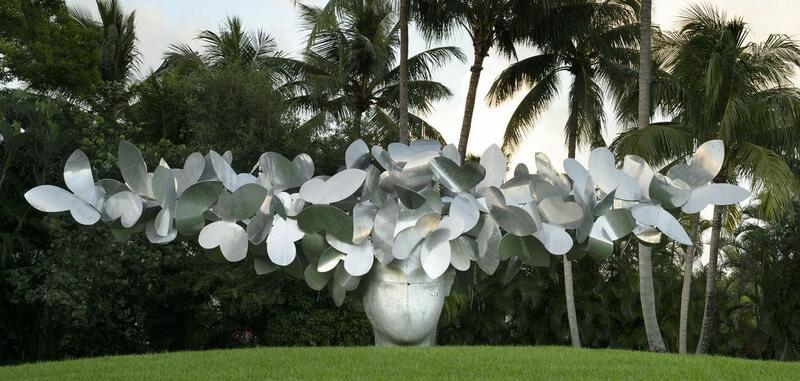 In partnership with the City of Doral, the monumental sculptures will be installed in the main public parks of the City of Doral, including Doral Central Park, Downtown Doral Park, MAU Park, Morgan Levy Park, Doral Legacy Park and Doral Glades Park, as well as other selected locations.
"We are sure this grandiose exhibition will bring a lot of joy in a year when good news has been scarce, and it is sure to attract numerous visitors," said Marcelo Llobell, co-founder of DORCAM. The sizeable scale of this urban exhibition by one of the most influential artists of our times will transform the city into an experiential space and will put Miami-Dade County in the company of other great capitals, where the artist has also shown his monumental sculptures in public places.
Manolo Valdés, born in Valencia, Spain in 1942, showed proficiency in art from an exceedingly early age and currently is one of the most internationally celebrated contemporary artists. He is multidimensional, and masterful in mediums such as painting, mixed media, and sculpture. He has received several awards and recognition throughout his illustrious career, such as representing his homeland in the 1999 Venice Biennale. His solo exhibitions include prestigious galleries and museums throughout the world, including the Guggenheim in New York, the Hirschhorn in Washington, DC, and multiple art capitals such as London, Berlin, Paris, Milan, Rome, Seoul, Istanbul, The Hague, and Monaco, among others.
Doral Contemporary Art Museum Miami
5775 NW 84th Avenue
Doral, Florida 33166
Subscribe
to receive the latest news and articles written by experts