FLEISCH, THE NEW SPACE FOR CONTEMPORARY ART IN ALCOBENDAS, MADRID.
FLEISCH, THE NEW SPACE FOR CONTEMPORARY ART IN ALCOBENDAS, MADRID.
In Alcobendas a new art gallery was inaugurated. This is Fleisch, a space dedicated to architecture, art and gastronomy. In an industrial warehouse renovated by Kurhaus Studio, the Spanish architect Nicolás Sfeir and the curators from Peru and Argentina Carlos García-Montero and Manuela Barreiro are carrying out an international project that proposes exhibitions with bold montages. This is Huacas: architectural synthesis by the Peruvian artist Yerko Zlatar, the exhibition that inaugurates its official program, which can be visited by appointment until the end of September.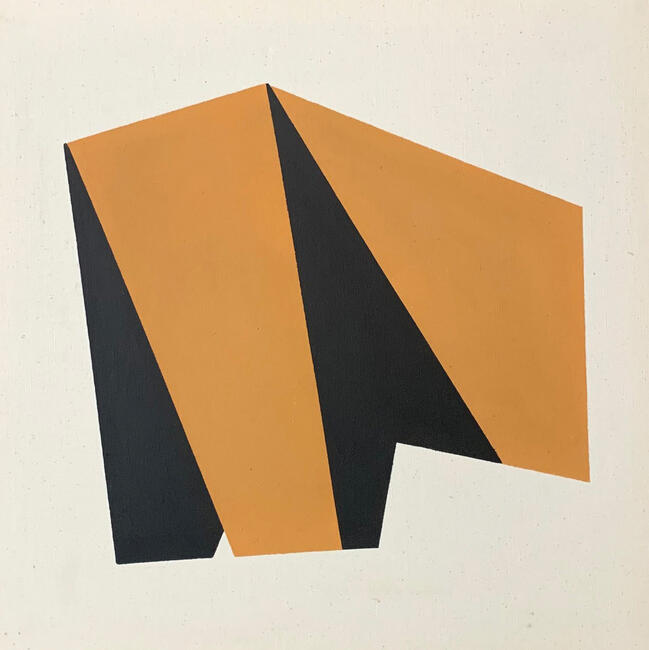 With the aim of promoting the expansion of Madrid's contemporary art circuit, its location on the outskirts of the city aims to activate a new cultural nucleus in Alcobendas, joining the institutions in the area that promote the same objective.
In the current exhibition, a "huaca" (a Quechua concept that refers to sacred spaces) is emulated with hollow bricks in the center of Fleisch, whose name alludes to the expression of making an idea flesh and recognizes the previous use that the idea had. ship as a warehouse for a meat importer. Next to the huaca, two sheep wool textiles with drawings of sacred sites in Peru hang like banners: Puma Punku and the pyramid of Garagay. These were designed by Yerko Zlatar in collaboration with the master craftswoman Elbia Paucar. Zlatar's work is inspired by sacred patterns and ancient architecture from Peruvian antiquity.
About Yerko Zlatar:
Yerko Zlatar (Peru, 1977) lives and works in Lima. His work encompasses different techniques and disciplines such as collage, photography, painting, printmaking, graphic design, murals, and video art. He is the director of Puna, a studio dedicated to the design and research of ancient weaving techniques in Peru.
He has a postgraduate degree in Fine Arts from the Byam Shaw School of Art in London (2002), in addition to having trained in Art Direction and Production Design at Central Saint Martins, University of the Arts, London (2002), as a Bachelor of Fine Arts. Arts in Corriente Alterna, Lima (2001) and in Formulas and Processes of Photography in Centro de la Imagen, Lima (1999).
About Fleish:
Fleisch Arte was born in 2021 with the Cultural Bridges initiative, a project based on alliances between cultural organizations from peripheral cities and the assembly of international production teams.
Fleisch Arte is an international project aimed at promoting visual artists through exhibitions with curatorial criteria and tailor-made events.
Fleisch works with space, objects and their auratic irradiations. It makes use of metaphor, fantastic logic, archives and landscapes. He assumes the negative, the void and the glazes. It is innovative and accessible. It operates with selection, combination and staging. Tolerates conflict and is capable of transformation. Fleisch is a powerhouse of play, meaning and language.
Subscribe
to receive the latest news and articles written by experts
May interest you