ETCÉTERAS: JIM AMARAL AT MAMBO
The Museo de Arte Moderno in Bogota presents Jim Amaral: Etcétera, an exhibition dedicated to honour the extensive career of the eclectic artist, whose practice combines drawing, painting, sculpture, collage, assemblages and printmaking.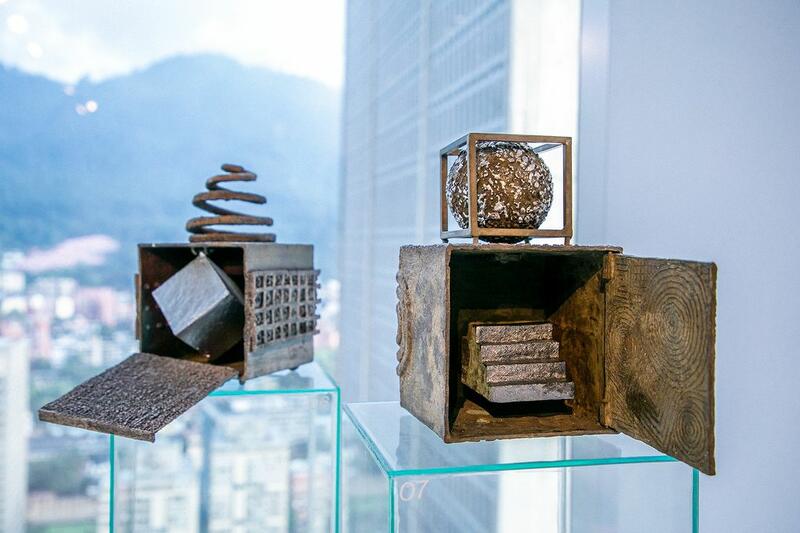 The retrospective brings together more than 250 works by Jim Amaral produced over a 60-year time span, it is the most complete retrospective to date of the artist, considered among the most renowned in Latin America. Amaral is part of a late generation of artists influenced by surrealism. He advanced in turn in new visual proposals, with disjunctions of dreamlike scales and irrationally combined scenes.
"Etcéteras" is an adverb coming from Latin (et cetĕra) meaning "and the rest" or "and the other things". This is probably the expression that best illustrates Jim Amaral's artistic-existential path: his audacious eclecticism, his protean fantasy, and his multiple and heterogeneous cultural, historical, mythological, eccentric and psychoanalytical references.
Jim Amaral: etcéteras offers the possibility of rediscovering the uniqueness of the artist's disruptive work from the 1960s to the present day. His works from the 1960s and 1970s will be on view, notable for their drawings and disturbing combinations of body parts, sexual organs, flowers with lips or ears as petals, and biomorphic beings.
Also, on view there will be works from the eighties, a period highlighted by his series of meditative compositions with palettes of somber tones and terracottas. In the nineties there are works that simultaneously address mythological themes and the human condition, accompanied by a search for the formal essence that is synthesized in masses of compact blocks.
Eugenio Viola, chief curator of MAMBO, notes: "Jim Amaral: etcéteras offers the possibility of rediscovering, through recognized and rarely exhibited works, the singularity of the disruptive and eminently subversive work of this enigmatic and visionary artist. His way of questioning principles of identity and transgression, which he developed coherently throughout his sixty-year career, make Amaral an artist particularly close and relevant to our contemporary sensibility".
Jim Amaral is an American artist who has lived in Colombia since 1957. He is a pioneer of the visual representation of sensuality and sexuality in its most nuanced and less celebrated version. Amaral's repertoire, which spans many decades and materials, is part of multiple private collections and public museums in North America, South America and Europe.
Subscribe
to receive the latest news and articles written by experts
May interest you