Dibujos de Luz of Benjamín Ossa at Artespacio Gallery
The Chilean gallery Artespacio presents from December 15th to January 6th, 2018, the exhibition "Dibujos de luz" by Benjamín Ossa.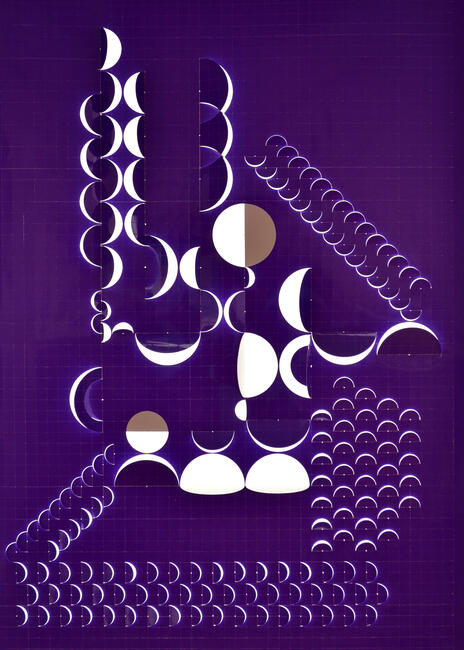 After an intense year of tours, fairs, presentation of books, residences and public works the artist Benjamin Ossa (Santiago, 1984) presents his third solo exhibition in the gallery that represents him in Santiago de Chile since 2009.
The exhibition entitled "Drawings" is the result of uninterrupted work of reflection and study of the act of drawing its collateral phenomena, from his exhibition in the Tudor Room in 2011 until this new research.
"I understand drawing as a way of reflection, a language of my own that becomes inexhaustible and that little by little is becoming a fundamental act of my work processes...The drawing is in some way the question that precedes and questions the action of create ... is to think. Today, the space for this kind of practice its almost subversive, in this digital culture, fast and liquid in every way, to spend time thinking in front of a grid to build a language that seems to be a chimera "
With 17 retro-illuminated cut drawings the artist proposes a journey towards color, light and form. A synthetic study where geometry and abstraction predominate in reference to the American heritage, a history and a quest to expand the artistic legacy of this part of the world. "Benjamín's work is undoubtedly a contribution to the national artistic development, the rigor of his investigation and the phenomenological complexity of his graphic work are undoubtedly living testimonies that recreate the contemporary art scene" point out the directors of Artespacio.
The work of the artist has been recognized nationally and internationally, standing out in its incorporation in collections such as the Salvador Allende Solidarity Museum, the Museum of Contemporary Art of Chile, the Museum of Visual Arts MAVI, the collection of Henri and María Brischoux in France and the national archives. CASA, Carlos Cruz and recently in the Maya Castro Collection. It also has representations in Aldo de Sousa gallery Buenos Aires and in Sobering Galerie Paris France.
Artespacio Gallery
Alonso de Córdova 2600, Vitacura
Santiago, Chile
www.galeriaartespacio.com
Subscribe
to receive the latest news and articles written by experts