Cuauhtémoc Medina appointed Chief Curator of 12th Shanghai Biennale 

The 12th edition of the Shanghai Biennale will take place at the Power Station of Art (PSA) from November 10, 2018 to March 10, 2019. After careful consideration by members of the PSA Academic Committee and confirmation from the Shanghai Municipal Administration of Culture, Radio, Film &TV, Cuauhtémoc Medina has been appointed the Chief Curator of the 12th Shanghai Biennale. The official title for the 2018 event will be announced at the end of this year.
Born in Mexico, Cuauhtémoc Medina is an internationally renowned art curator, critic and historian. Having worked extensively in Europe, he currently serves as Chief Curator at the Museo Universitario Arte Contemporáneo (MUAC) in Mexico City.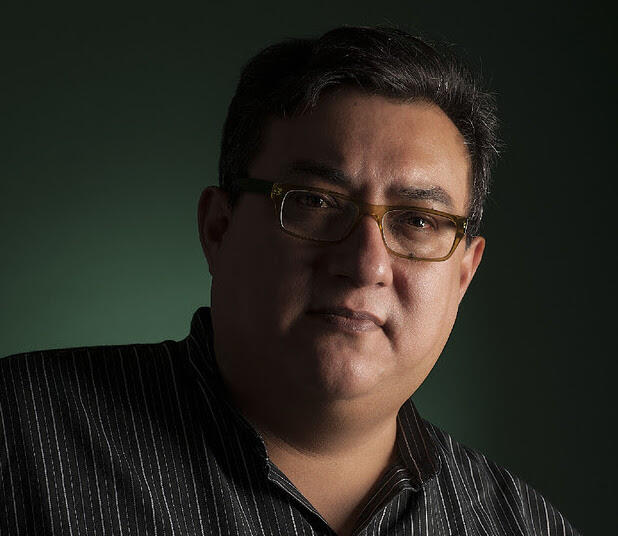 PSA's Academic Committee believes that Medina's broad curatorial experience, rich historical knowledge, and most especially, vast research into Latin-American contemporary art will bring a fresh perspective to the 21-year-old Shanghai Biennale. Given the current challenges global society faces due to accelerated political, economic and cultural transformation, the Shanghai Biennale is once again poised to touch upon one of the most critical questions of our time—how will art continue to make sense of this rapidly changing world? Fei Dawei, Rotating President of the PSA Academic Committee, commented: "Medina's presentation follows a very clear curatorial structure. He tries to break the topicality and homogeneity of major international biennales to allow for changes and disruptions. This will be a challenging pursuit, but also an interesting exhibition rich in layers of meaning."
Speaking of his appointment, Medina said, "Biennales are large scale exhibitions that, beyond offering a certain perspective on the potential of art and culture today, inscribe a city and an event as a provisory and symbolic artistic world center. That Shanghai hosts an exhibition of that kind is most appropriate for it provides a clear image of the current decentering of our cultural narratives and the significance that China and Asia have in the cultural and economic circuits of today. The Shanghai Biennale ought to become in the next years one of the most important sites of rethinking and renegotiating the geographies and concepts of contemporary art as we get into a new world history era. I hope that I will be able to produce, in collaboration with colleagues from China and around the world, an exhibition that will enhance the importance of a growing cultural production that infuses subjective complexity into the complex texture of our times."
PSA will be experimenting with the event's academic research methodology, promotion, and administrative management. The management team for its 12th edition will also welcome two new members: Shi Hantao (Chief Coordinator) and He Huanhuan (Head of Administrative Affairs).
Power Station of Art 200 Huayuangang Rd 200011 Shanghai, China Hours: Tuesday–Sunday 11am–7pm www.powerstationofart.com
Subscribe
to receive the latest news and articles written by experts