A REFLECTION ON THE HISTORY OF MODERN ART IN ARGENTINA – BIENALSUR AT MUNTREF
"Pistas" (Clues would be the literal translation), inaugurated on October 27th at the MUNTREF Artes Visuales Sede Caseros I, in Buenos Aires, is an exhibition that brings together works from the collections of the Emilio Pettorutti Provincial Museum of Fine Arts and the MUNTREF. The exhibition, curated by Diana Wechsler, seeks to trace some historical-artistic journeys of 20th century Argentina, and includes works by such prominent artists as the Argentineans Emilio Pettorutti, Antonio Asís, César Paternosto, Alfredo Gramajo Gutiérrez, Ennio Iommi, Juan Melé, Pablo Páez, Javier Plano, Alejandro Puente, Víctor Rebuffo, Carlos Sessano, Clorindo Testa and Daniel Santoro, the Italians Juan Del Prete and Líbero Badíi, the Spanish Pompeyo Audivert and the German Anne-Marie Heinrich, among others.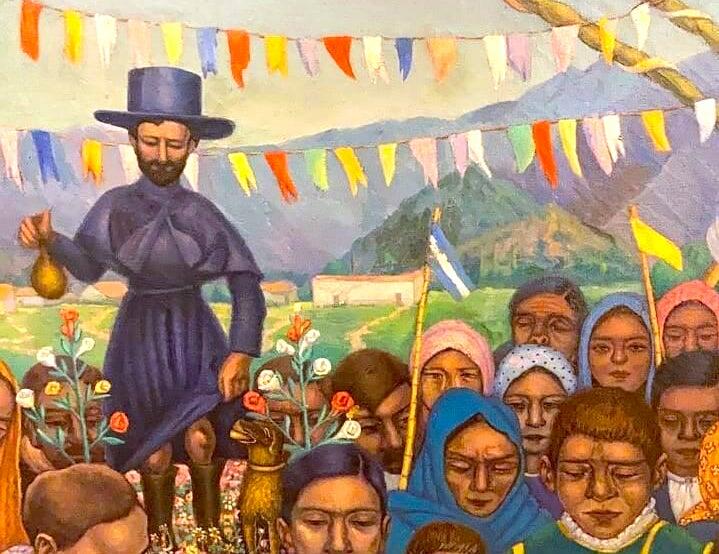 The exhibition is held within the framework of BIENALSUR, the biennial that emerged at the University of Tres de Febrero, in Argentina, and is held simultaneously in 124 venues, 24 countries and 50 cities around the world, between July and December and with the participation of around 400 artists.
Referring to one of the works that marks the beginning of modern art in Argentina, and that is a part of "Pistas", the curator Wechsler, who is also the artistic director of BIENALSUR, reflects:
"El Lápiz del Maestro" (The Teacher's Pencil, 1936) is the title of the work by Emilio Perttoruti that is part of the MPBA collection. Conceived at the crossroads of two plastic traditions, that of an abstractizing geometry that dominated the work and that of a naturalistic figuration, which is identified in the way the pencil is treated, this work becomes an indicative object to think about some of the trajectories of Argentinean modern", Wechsler points out.
Based on Pettoruti's work and in the presence of these two expressive schools that molded the productions of different artists during the 20th century, "Pistas" exhibits an indicative starting point to trace some of Argentina's different historical-artistic routes.
"Pistas" has the support of the Government of the Province of Buenos Aires, and can be visited free of charge from Monday to Saturday between 12 and 8 pm.
Related Topics
Subscribe
to receive the latest news and articles written by experts
May interest you