THE INFINITE POSSIBILITES OF BAGOT AND LOZANO'S BOTANICAL UNIVERSE
From 03/07/2023 to 04/20/2023
PROXYCO
New York, Estados Unidos
PROXYCO presents Heuristic Ecologies, featuring thew work of artists Diana Sofia Lozano and Françoise Bagot. Curated by Paulina Ascencio Fuentes.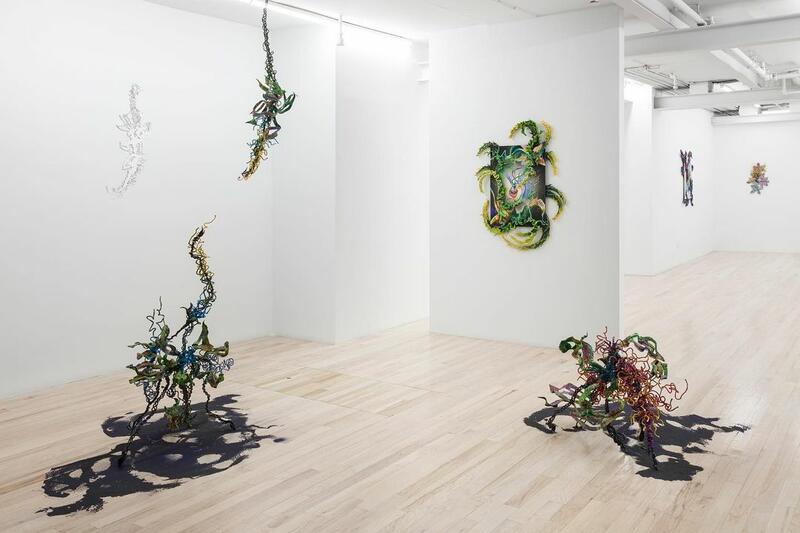 The group exhibition shows the unique ecosystems each artist created through their scientific illustration in the case of Bagot and Lozano's' larger than-life botanical models. Together, both of the artists' work start a dialogue with a starting point on sharing the same theme: the wonders of the vegetal kingdom and their infinite possibilities.
Curator Paulina Ascencio Fuentes explains: "The organisms depicted in Heuristic Ecologies have found forms of resistance through hybridization. A concept widely explored in both postcolonial theory and horticulture, hybridization is the process of confrontation, exchange, and mutation that creates new forms of life and living. Occurring within contact zones –places of colonial encounters–the logic of resistance through cross-pollination implies adaptability and transformation not only to survive but to give life to stronger, thriving alliances".
Diana Sofia Lozano (b.1992, Cali, Colombia), is an artist based in Brooklyn, NY. Her work uses the language of botanical hybrids; the naturally occurring, genetically modified, and the imagined. Lozano presents biomimicry as metaphors for identity construction at the intersections of gender, sexuality, and the politics of difference. She is interested in the deconstruction of botanical taxonomic failures in order to reveal and redefine the boundaries of colonial identificatory practices and geopolitical borders.
Françoise Bagot (b.1940, Cabris, France) was born in the South of France, near the Côte d'Azur, where her parents had settled during the war. Her father studied architecture at the Beaux-Arts de París and musical composition at the Conservatoire. He offered her an early knowledge of drawing, and since childhood, Bagot decided to dedicate herself to visual arts. Her work has been shown in numerous exhibitions in galleries and museums in Mexico and France. Her practice is inspired by her experiences between these two countries, particularly by the richness of Mexican ancestral culture.
Heuristic Ecologies. Group exhibition by Diana Sofia Lozano & Françoise Bagot.
Curated by Paulina Ascencio Fuentes.
PROXYCO Gallery, 121 Orchard Street, New York, NY 10002, United States.
Subscribe
to receive the latest news and articles written by experts
May interest you