MORA GOMEZ LUENGO: "LAS FÁBULAS DEL DIABLO" IN ESPACIO FTALO
From November 18 to December 20, the exhibition (The Devil's Fable) appeals to different visual languages, resources and expressive variants to offer in its images a disturbing atmosphere, that which is explicit but also remains undisclosed.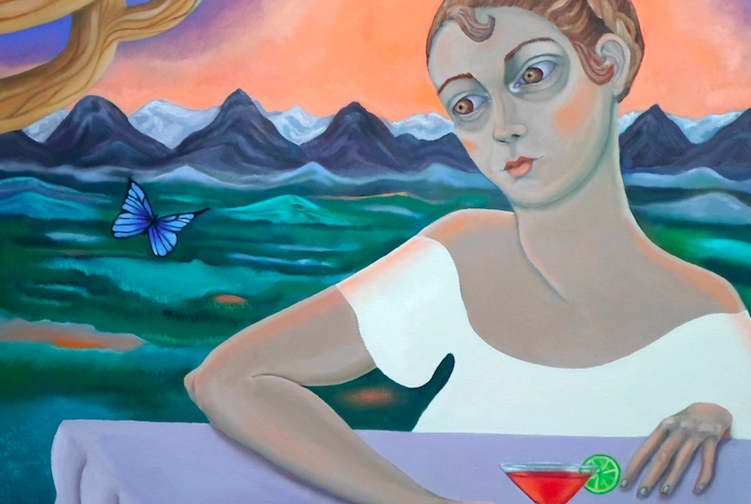 As if it were a thin membrane that puts in tension what is said, what is silenced and what is confronted, each work becomes an open threshold that challenges the viewer from an oscillating dichotomy.
From a figurative-narrative visual language, the artist builds recognizable but ambiguous exuberant settings, populated with a strangeness where food, drink and sexuality coexist and become a dreamlike landscape.
Mora Gomez Luengo (1979) lives and works in Buenos Aires. She studied visual arts and graphic design and trained in workshops and work clinics. She works in the field of drawing, painting and ceramics, where she delves into nature, exuberance, the feminine, eroticism and sexuality.
Espacio FTALO is a contemporary art gallery specialized in figurative painting. Its initiatives and exhibitions seek to make visible the contemporary character of painting and give prominence to artists active in this disciplinary territory. Located in the heart of Palermo, the program includes monthly individual and collective exhibitions, as well as meetings that invite one to explore links between painting, installations and performances. Its back room brings together a great variety of artists and works that also include drawing as a discipline in continuous dialogue with painting.
Subscribe
to receive the latest news and articles written by experts
May interest you