20 YEARS OF THE LINED PAGE – EXHIBITION AT DIANA LOWENSTEIN GALLERY
Michael Scoggins, New York-based artist, exhibits metonymic imagery of hints and references of the American culture in large scale artworks. On view until July 31st at Diana Lowenstein Gallery in Miami.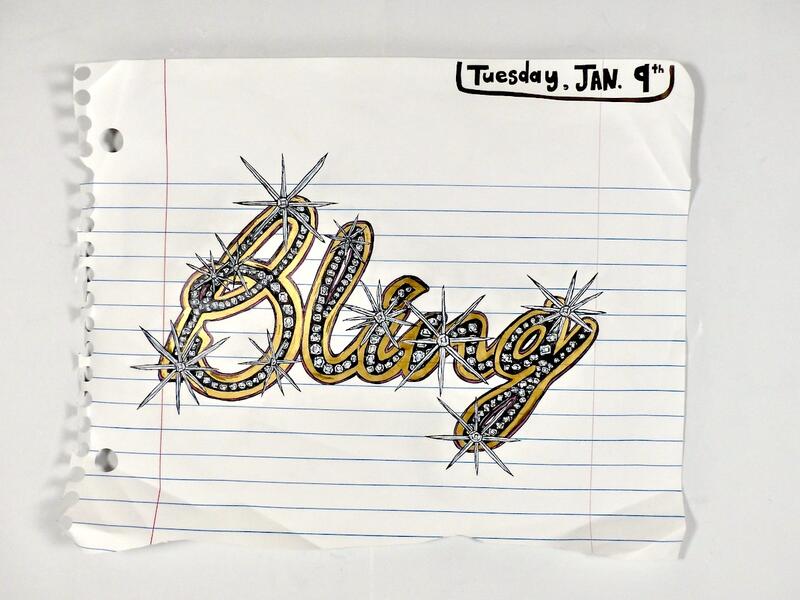 "A page out of a notebook, with its blue lines and spiral bound edges, is a familiar image" states the artist, "This is my primary vehicle in creating an immediate connection with the viewer. The paper is enlarged to give this common object a sense of importance and to construct a new perspective. The text and images placed upon the large page deal with the influences of American culture and how it has shaped my life. The paper is torn, crumpled and folded to indicate a tangible history and expanding upon the definition of traditional drawing"
Michael Scoggins was born in Washington D.C in 1973 and gained an MFA in painting from the Savannah College of Art and Design in 2006. He has attended various prestigious residencies including the Skowhegan School of Painting and Sculpture in Maine, the MacDowell Colony in New Hampshire, and Fountainhead in Miami.
Michael has gained international recognition and gallery representation in Atlanta, Miami, New York, Detroit, San Francisco, Seoul, and Vienna. His works have been added to some notable collections including, but not limited to, the Hammer Museum in Los Angeles and the Museum of Modern Art in New York. Michael has had works exhibited in over twenty solo shows, fifty curated group exhibitions, and written about in numerous publications. He currently lives and works in the Hudson Valley, New York.
Diana Lowenstein Gallery is located in Magic City in Miami, in a converted warehouse space at 326 NE 61st Street. Since 1989, Diana Lowenstein has been part of the international art scene through her role as an active gallery owner and director. She strives to present vibrant artists, undoubtedly enriching the community's art diversity. The gallery represents over 20 artists from around the globe whose works are made available internationally thanks to the gallery's feature in all major art shows and specialized magazines.
Related Topics
Subscribe
to receive the latest news and articles written by experts
May interest you