STOP AND REVIEW: WHAT IS OF THE VENEZUELAN ART SCENE?
By Manuel Vásquez-Ortega | July 17, 2018
The second half of the year has arrived and the distances between what was and what is, is usually reduced to moments of constant revision that allow us to sketch what will be, or at least form an expectation of it. For Venezuelan art, half of the year has meant the possibility of witnessing the dialogue between complexity and typical contradiction of a convulsed country, in which past and future are interrelated to speak in the present tense.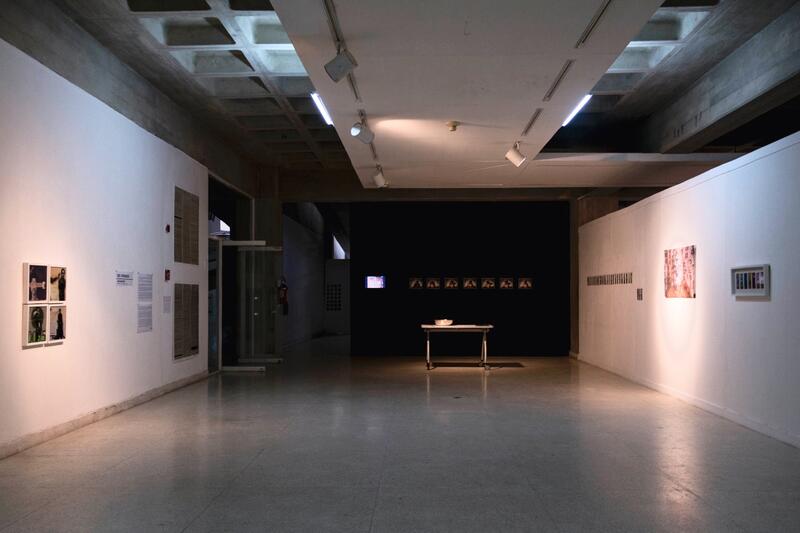 Venezuela's past can be remembered exhibitions such as El ojo de La Ballena, an anthological photo tour of Daniel González in the TAC Room, where the images narrate moments of a political atmosphere, loaded with civic-military insurrections, urban guerrilla and the farmers of the 20th century in Venezuela, as well as the protagonist faces of this story. However, in a timeless scene and outside the capital, Eduardo Vargas Rico, presented in La Experimental, a sample of his work in a Open Study format, in which he classifies a series of assemblies of Local Topics. In which the concepts of geography, locality and limit reorganizing their definitions in order to create new approaches
In the spaces of the Contemporary Art Museum of Zulia, Jesus Briceño inaugurates his individual exhibition: Des_patriados. In which the figure of a historical hero is confronted with the horrors of the present through the compilation of photographs, videos and even a performative action. They converge among themselves to manifest (as it is advanced by the prefix of its title) the denial of that idea of ​​what the fatherland is. Meanwhile, in Caracas, Luis Salazar reinterprets and reconstructs the methodology of Aby Warburg in his Lost Atlas, through collage and painting. Thus, Carmen Araujo Arte's room is filled with reflections in which names like Derrida and Warhol overlap to establish new questions about contemporary culture.

The history of art reveals throughout its course during times of oppression, the creative act emerges with great results. In each of these exhibitions, which were and are exhibiting, we observe the search for particular responses inscribed in collective questions, where the individual, the social and the political are combined concepts to be presently and circumstantially what we call contemporary. The future is yet to be seen, there is still half a year left.
Subscribe
to receive the latest news and articles written by experts