Mario Cravo Neto: A Serene Expectation of Light
By Jacqueline Rosenbach | August 01, 2016
The exhibition organized by Autograph ABP and curated by Mark Sealy and Gabriela Salgado evidences the artist's fascination with the complex cultural heritage of Bahía and of northeastern Brazil as a whole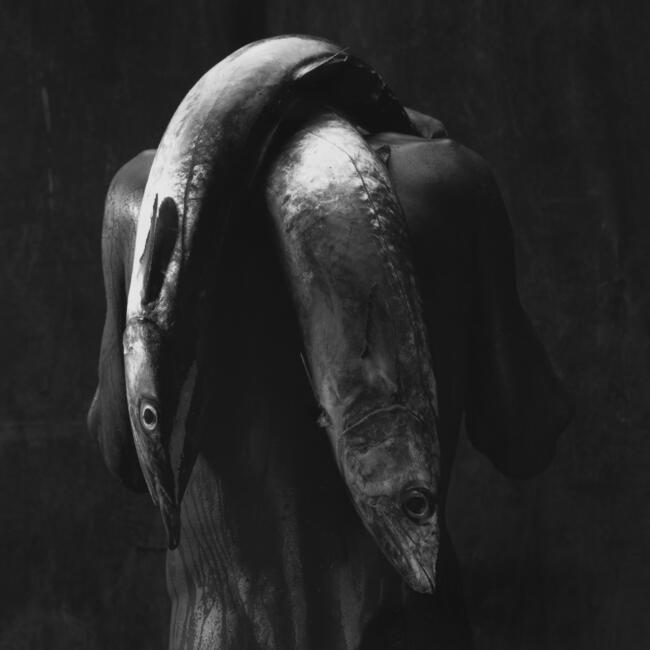 The show of work by Mario Cravo Neto (1947-2009), one of the most important contemporary photographers from Brazil, is just one of the shows of Latin American artists on exhibit in London. Entitled A Serene Expectation of Light, the exhibition organized by Autograph ABP and curated by Mark Sealy and Gabriela Salgado evidences the artist's fascination with the complex cultural heritage of Bahía and of northeastern Brazil as a whole.
The show consists of twenty black-and-white portraits from the "El Eterno Ahora" [The Eternal Now] series produced from 1980 to 1990 and twenty color photographs from the "Laróyè" series produced in the first decade of the 2000s prior to the artist's death. The large-scale works in the earlier series display the symbolic meaning of Candomblé, the Afro-Brazilian religion practiced by Cravo Neto, whereas the images of urban life in El Salvador, capital of Bahía, in the later series pay tribute to Eshu, the spirit that protects the crossing between the material and spiritual worlds.
The artist's father, Mario Cravo Junior, was the one who introduced Cravo Neto to sculpture and photography. The father's work has been exhibited around the world and forms part of the collections of the New York Museum of Modern Art; the Museum of Fine Arts, Houston; the Stedelijk Museum, Amsterdam; and the Cartier Foundation, Paris.
Subscribe
to receive the latest news and articles written by experts