Jorge Macchi: Lampo. NC – arte. Colombia
By Santiago Rueda | February 21, 2016
Lampo is a pause and change in pace in the programming of NC-arte, as well as the first major show by Macchi in Bogotá.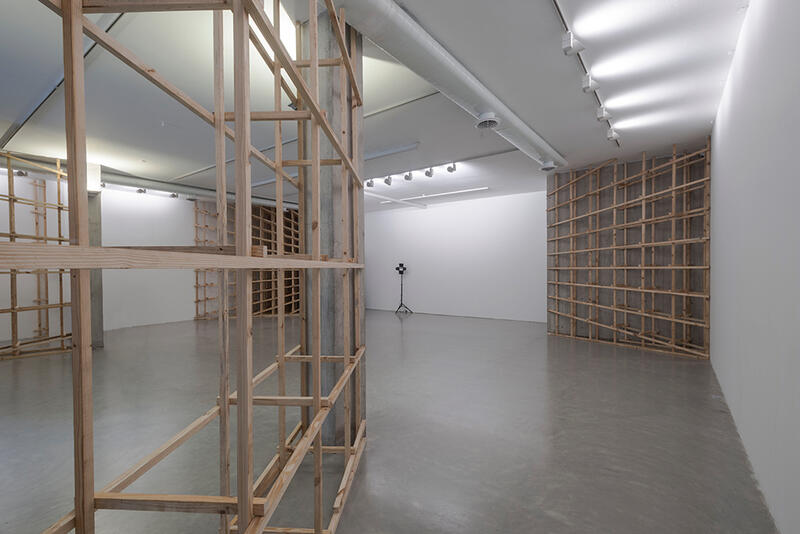 Since it opened five years ago, the Bogotá-based gallery NC-arte has developed a much needed and pertinent program of exhibitions by artists from Colombian and abroad. Rafael Lozano-Hemmer, Carlos Garaicoa, Juan Fernando Herrán, Troika are among the artists and collectives that have undertaken powerful appropriations of a space whose dimensions make it possible to produce works uncommon on the local scene. Indeed, since its launching, NC-arte has invited artists to challenge its generous space in the La Macarena section of the city. In October, Argentine artist Jorge Macchi (Buenos Aires, 1963) produced a study of shadow for a show curated by María Lovino—the greatest connoisseur of Macchi's work in Colombia—that he called, simply, Lampo.
Let's start with that title: Lampo. The word names the particular interpretation of light, space, and materiality that Macchi put to the test in the venue in downtown Bogotá. A little-used word that refers to a very intense and fleeting light. Over the course of a year—and not living in Colombia—Machi worked on a show that consisted of a central piece, Gloria: an ambitious wooden construction that occupied the gallery's main hall and stairway at the entrance. The work attempted to simulate or to delimit the course nonexistent projections of lights might take. Using wooden slates to mark the path of the imaginary light, those hypothetical vectors grew denser with an also imaginary increase in the lighting in hard-to-see sectors of the gallery: it took some effort to discern the artist's intentions.
Macchi was interested in, among other things, distancing himself from viewers' memories of sensations they might have experienced at earlier exhibitions: at the beginning of the year, a sophisticated show of work by Rafael Lozano Hemmer largely based on digital supports; later, a powerful installation by the Troika collective that consisted of flooding the large gallery space. Evidently, this context contributed to the decision to make Lampo a show inclined to the minimal.
Lampo was a pause and change in pace in the programming of NC-arte, as well as the first major show by Macchi in Bogotá, after the brilliant exhibitions of fellow Argentine artists Victor Grippo and Graciela Sacco held at the Museo de Arte del Banco de la República in 2015.
Subscribe
to receive the latest news and articles written by experts