Fernell Franco: Cali Clair Obscur. Fondation Cartier, Paris
By Patricia Avena Navarro | March 17, 2016
On exhibition at the Fondation Cartier pour l'Art Contemporain is the first retrospective of Fernell Franco (1942-2006), an important, though still little-known, figure in Latin American photography.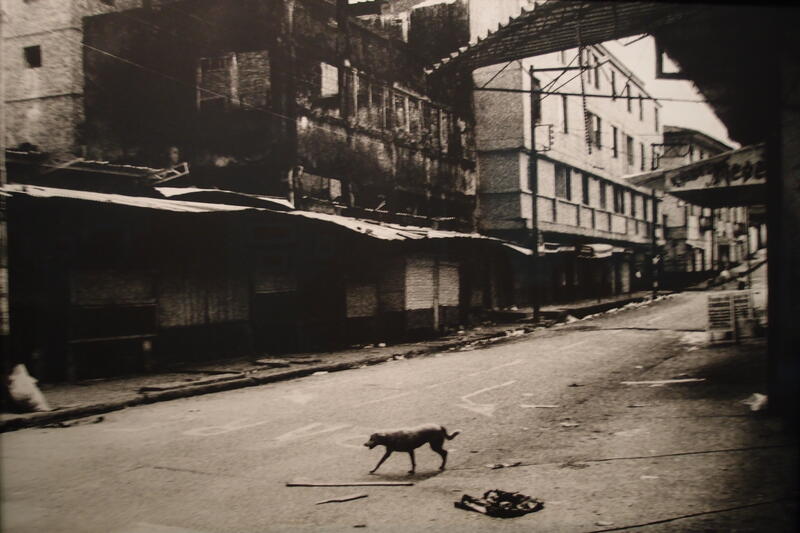 Cali Clair Obscur includes a total of 140 mostly black-and-white photographs from ten different series produced from 1970 to 1996, as well as a never-before-exhibited work by artist Oscar Muñoz in homage to Franco. The works attest to Franco's early efforts to help establish photography as a key and independent form of artistic expression as well as the distinctive portraits of residents of the city of Cali and of the places they inhabit produced during the artist's mature years.
Fernell Franco began his career as a photojournalist and later specialized in fashion and advertising photography. Starting in 1970, he started producing as well intimate photographs tied to issues of poverty, social inequality, and the daily violence and contrasts that characterized life in Cali, the city where he lived and worked most of his life. These series include "Demoliciones," images of old houses in a state of ruin (1980-1990); "Billares," which shows pool and billiard halls (1985); and the much-celebrated "Prostitutas" series (1970-1972), where the artist captures the nightlife of Buenaventura's working class through daily life at one of that city's last brothels. This group of works evidences the main characteristics of Franco's production: powerful social and political commitment reflected in steadfast determination to depict human conflict—one of the tasks he deemed part of his responsibility as a photographer. Melancholy and crepuscular, his images partake of Italian Neo-Realism and North American film noire, as well as the Cali art scene and its many talents (Andrés Caicedo, Luis Ospina, Carlos Mayolo, Ever Astudillo, Oscar Munoz, among others).
A pioneering experimental artist, Fernell Franco would often intervene on his prints, going beyond the limits of documentary photography to create metaphorical and almost pictorial works. The reflection of the act of wandering through contrasting corners of the city confronts us with spaces riddled with bodies, the past, and the individuals who appropriate those spaces—a face-to-face encounter with the city and with the shadows and tensions between the visible and the invisible.
Franco is, thanks to a singular and sensitive body of work, a groundbreaking figure in the history of photography around the world. He was able to portray a faithful image of the human trace in the urban scene as he captured the instant and, hence, preserved a vision of the memory of daily life in Cali. In this living archive, time leaves its mark with each step and, behind it, Franco builds his inventory.
Subscribe
to receive the latest news and articles written by experts