ART PARIS: THE 21st EDITION UNDER THE SIGN OF WOMEN AND LATIN AMERICA
By Patricia Avena Navarro | April 30, 2019
Under the majestic dome of the Grand Palais, Art Paris explores the artistic territories of Latin America from the 60s to the present day. European, Asian and Latin American galleries present sixty artists from Argentina, Brazil, Chile, Colombia, Cuba, Mexico, Peru and Venezuela. The space to quote them all will be missing here, but we will content ourselves with a brief recapitulation, from north to south.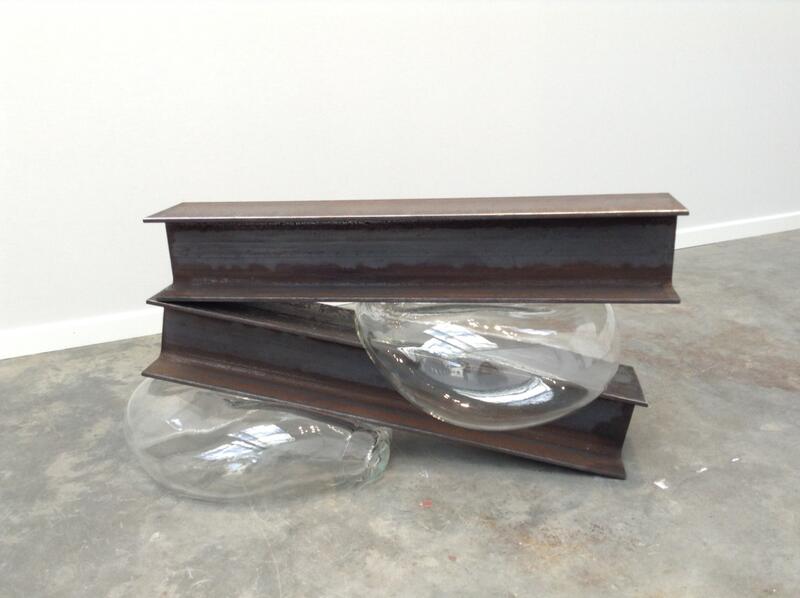 Paris is historically the center of attraction for several generations of Latin American artists and writers: Jorge Luis Borges, Julio Cortázar, Carlos Fuentes, Joaquín Torres García and many others have lived in Paris. Among the artists represented this year in Art Paris, some like Francesco Marino Di Teana, Julio Le Parc, Carlos Cruz-Díez and Marie Orensanz settled in the French capital between the 50s and 70s, making Paris their cultural and creative base.
The participating galleries invites the visitor to discover a historical and contemporary journey of the different Latin American scenes. Many of them focus on the representatives of the geometric abstract art of the 60s and 70s, including Ivan Contreras-Brunet, Darío Pérez-Flores and Francesco Marino Di Teana, to whom the Loft gallery dedicates a retrospective with unpublished and iconic works that question the relationship between art, architecture and space. Painter, sculptor, architect, poet and philosopher, this marked the sculpture of the years 1950-1960.
Women are also honored with monographic exhibitions: Buenos Aires surrealist painter Leonor Fini; Carmen Mariscal, whose work questions gender and stereotypes about women; Sandra Vásquez de la Horra, who presents drawings that address issues of sex and religion. Her dense plastic repertoire clearly refers to Francisco de Goya and Odilon Redon, to which she adds the contribution of Chilean culture enriched by her knowledge of European and South American literature and Anthropology.
As part of the Latin America approach, La Balsa Arte offers a dialogue of three figures from the Colombian scene: Juan Osorno, Julián Burgos and Luis Fernando Peláez, whose work revolves around memory and time; while the Solo gallery dedicates part of its walls to Carlos Amorales, figure of the Mexican scene. Un-Spaced consecrates its stand to the Brazilian sculptor Túlio Pinto. True artistic and technical feats, his sculptures seem to defy the laws of gravity. The artist makes different materials (stones, sand, steel and glass) speak, combining their forces, forcing them to coexist, to intertwine in harmony.
The CCK of Buenos Aires, in collaboration with the French Institute of Argentina, presents an immersive installation conceived by Nicola Costantino. El verdadero jardín nunca verde, inspired by Bosch's Garden of Earthly Delights. Recreating the source of life in 3D, it displays a dystopian and sensory vision of the Garden of Earthly Delights. Nicola Costantino reinterprets this main work of Flemish painting as a kind of desert full of androgynous creatures in an apocalyptic landscape background, where she appears several times as the subject of her own representation.
Three artists perform monumental compositions on the walls of the ship, the Colombian Stinkfish, the Mexican Ricardo Rendón and the Argentine Marcelo Brodsky. Poétique de la résistance, On-site installation of modified photographs and handwritten inscriptions, brings together two works by Brodsky from the years 2014 to 2019: 1968, the fire of ideas is a set of archive photographs of the demonstrations of students and workers in several countries, and on the other, a series devoted to decolonization in Africa and the transition to independence in the second half of the 20th century.
Art Paris not only honors women artists through AWARE (Archives of Women Artists Research and Exhibitions) with 25 projects. In addition, it presents a selection of works by South American artists from the Catherine Petitgas collection. Titled Amazones, this exhibition brings together some thirty works by women artists from the countries of the Amazon Basin, whose work focuses on female identity, especially within ethnic minorities and in the tropical aesthetics of these regions rich in biodiversity and whose ecology is threatened.
More than ever, Art Paris, for the greatest pleasure of visitors, pushes the borders and invites to travel and discover through the prism of artistic production!
Subscribe
to receive the latest news and articles written by experts