SOMA 2019 EDUCATIONAL PROGRAM: OPEN CALL
On the eve of its ninth edition, SOMA opens the registration for its Educational Program 2019. Conceived as a space for dialogue, training and exchange for artists from around the world, SOMA Educational Program seeks to develop the necessary tools contemporary art narratives and practices.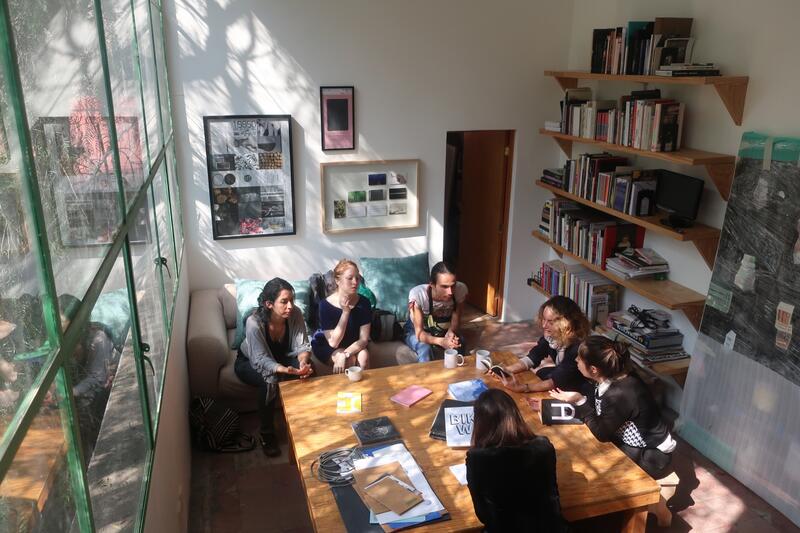 The SOMA proposal aims to encourage the review and self-criticism of the creative process through a two-year plan. Perceived as a postgraduate program, the Educational Program revolves around four central axes: a training instance made by seminars, workshops and optional courses; a stage of production thought from editorial projects and final exhibitions; an individual accompaniment, mainly through tutoring and counseling; and the public program.
The 2019 edition of the program -which begins in September- is directed and coordinated by the artists Ilana Boltvinik, Benjamín Torres, Virginia Colwell, Galia Eibenschutz, Joaquín Segura and Pablo Vargas-Lugo, who also constitute the teacher's department. As every year, the program is adapted to the profile of each of the artists participating in it. Thus, the curriculum is adapted in an almost personalized way according to the interests and objectives of the participants.
TO APPLY TO SOMA 2019 EDUCATIONAL PROGRAM, ENTER HERE
Conceived as an autonomous and experimental study center, SOMA is a large work clinic for young artists predisposed to constant critical review, both of their proposals and their productions. And last, but not least, SOMA is located in Mexico City's center, one of the most stimulating cities in the contemporary scene.
The call is open to artists from any country. As part of the program, those selected for the program will automatically obtain an 80% scholarship. The call is open until April 14th.
Subscribe
to receive the latest news and articles written by experts