ROSE Residency Programme for artists by the Istituzione Bolonia Musei - MAMbo
The Istituzione Bologna Musei – MAMbo announces the 2018/19 edition of the ROSE Residency Programme for artists.
ROSE has the aim to promote the international mobility of contemporary art and support its most current and creative expressions.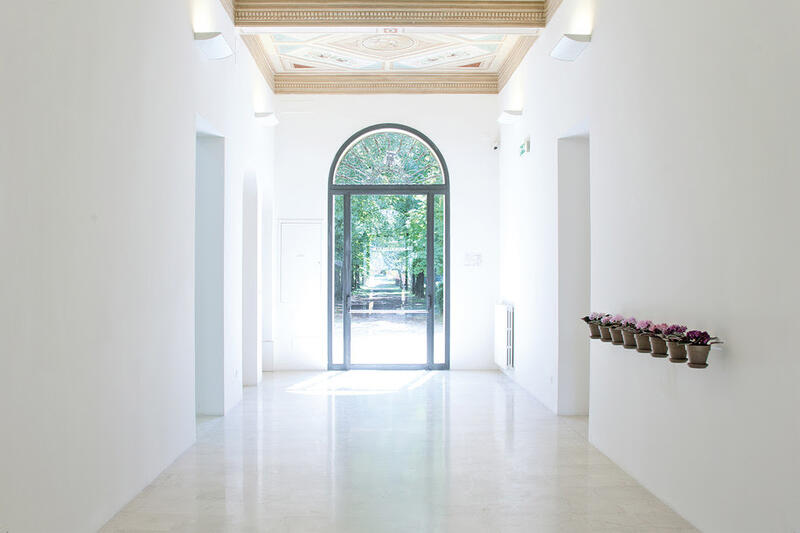 The Istituzione Bologna Musei – MAMbo will select two artists or collectives of artists to design and produce two exhibition projects that will be realized—the first one in the Fall 2018 and the second one in the spring 2019—at Villa delle Rose, a XVIII Century Villa, characterized by a simple and elegant architecture and located in the middle of an extensive park.
The two projects, conceived during a stay at the Sandra Natali Residence for Artists in Bologna, must be realized with full respect of the historical and artistic elements that distinguish the exhibition venue.
Each artist or collective selected will receive economic support to cover the costs of developing and producing a complete and coherent exhibition for Villa delle Rose.
Travel, food, local transportation and anything not explicitly indicated in the call for applications will be at the expense of the artists.
The artists will be selected by a Commission of experts of contemporary art composed of: Lorenzo Balbi, Artistic Director, MAMbo -Museum of Modern Art of Bologna; Lorenzo Giusti, Director of GAMeC - Bergamo Modern and Contemporary Art Gallery; Eva Marisaldi, artist; Giulia Pezzoli, Curator of ROSE Residency Programme; Kate Strain, Artistic Director, Grazer Kunstverein, Austria.
The Commission will select the artists on the following criteria: cultural quality and originality of the artistic production, motivation and relevance to the local context.
ROSE Residency Programme will follow this schedule:
Fall 2018
Residency: between mid-October and end of November 2018 (for a period of no less than 2 and no more than 8 weeks to be chosen)
Exhibition: from November 23, 2018 to January 6, 2019.
Spring 2019
Residency: between March 18 and end of April 2019 (for a period of no less than 2 and no more than 8 weeks to be chosen).
Exhibition: from April 19 to May 26, 2019.
Application deadline is April 6, 2018 (no later than noon, Italian time).
MUNICIPALIDAD DE BOLONIA
INSTITUCIÓN BOLOGNA MUSEOS
Via Don Minzoni, 14 - 40121 BOLOGNA
www.mambo-bologna.org
Subscribe
to receive the latest news and articles written by experts