PENUMBRA FOUNDATION OPEN CALL FOR RESIDENCY PROGRAM
As a not-for-profit organization whose goal is to be a comprehensive resource for photographers at any level, Penumbra Foundation offers a program dedicated to facilitate emerging artists with time, workspace, resources and support to get them and their work closer to the public in one of the most vibrant art cities in the world, New York. Application deadline January 15, 2021.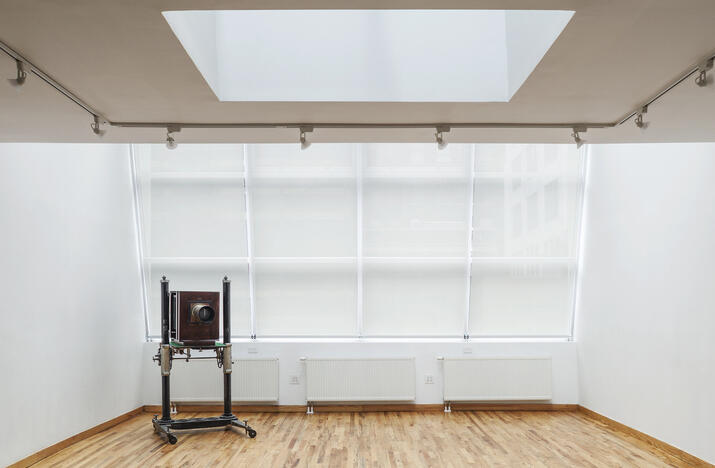 The Penumbra Workspace Program will benefit two US based emerging artists during 2021 with access to time, facilities, critical and technical support, and honoraria. The extension of the program ranges from two weeks to four weeks depending on the time requested by the selected artists. Participants have liberal access to the workspace facilities and they are expected to use their time to pursue their own projects: researching, photographing, scanning, printing, working on an exhibition or editing a book.
The Penumbra-Workspace-Program is open to artists working in photo-based imaging, including applicants using alternative techniques and/or new interpretations of historic processes to produce their art are encouraged to apply.
Participants are requested to give a talk to the Penumbra Community during their residency, and also to contribute an edition of finished work, as selected by the artist and Penumbra Director of Programs to be collected and/or sold to contribute to the future of the program.
APPLICATION AND SELECTION PROCESS:
The Application must consist of 20 work samples of a cohesive body of work, a detailed proposal, artist statement, resume, preferred time and duration of residency (from March through the end of July and from August until the end of November). Submissions are reviewed once a year by a rotating panel of arts professionals suggested by Penumbra-Workspace-Program Advisory Board and the Director of Programs that will decide based on supplied materials and feasibility of the applicant's proposal.
Penumbra Foundation is a nonprofit organization that brings together the Art and Science of Photography through education, research, outreach, public, publishing and residency programs. Its goal is to be a comprehensive resource for photographers at any level, artists, students, professionals, historians, researchers, conservators and curators. Penumbra specializes in advancing the use of historic and alternative photographic technologies for contemporary image making.
Subscribe
to receive the latest news and articles written by experts