MIGUEL ANGEL RÍOS SHOWS WORKS MADE IN RSIDENCIA DE AL LADO, AT LIMA
The Argentine artist Miguel Angel Ríos shows the result of his production as part of his stay in Lima participating in the Residencia de Al Lado . The Residence is a project carried out by the patrons and collectors Alberto and Ginette Rebaza.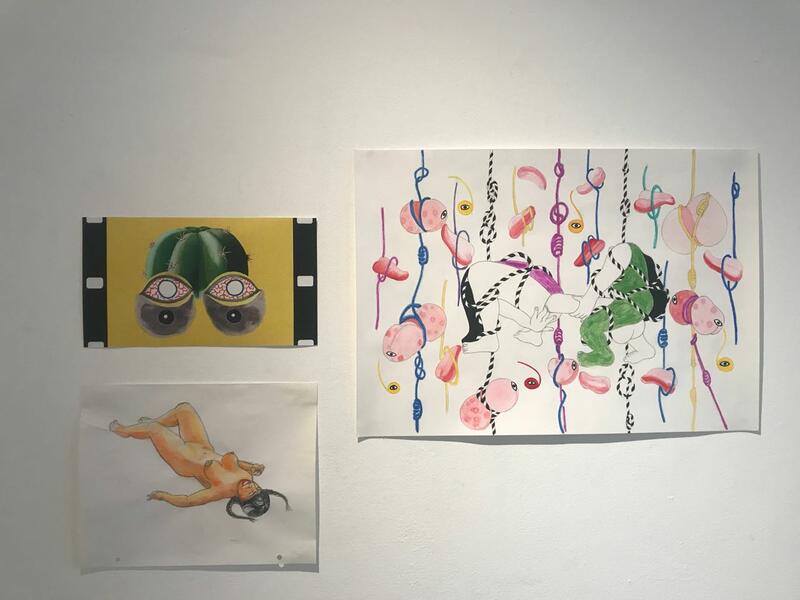 Miguel Ángel Ríos studied at the National Academy of Fine Arts, in Buenos Aires, Argentina, and has received numerous awards, including the John Guggenheim Fellowship. Ríos has created an extensive amount of work using diverse media, including painting, sculpture, drawing, projects on paper, installations, video and radio projects. His recent solo exhibitions include White Box, New York, USA (2003), Sala Mendoza, Caracas, Venezuela (2002), John Weber Gallery, New York, USA (1999), Carrillo Gil Museum, Mexico (1999), Ruth Gallery Benzecar, Buenos Aires, Argentina (1998), Oddi Baglioni Gallery, Rome, Italy (1996), Galerie Wohn Maschine, Berlin, Germany (1995).
His group exhibitions include: The Sydney Biennial, Sydney, Australia (2002), Art Basel / Miami (2002), Ex-Teresa Arte Actual, Mexico City (2002), PS1 Contemporary Arts, New York, USA ( 2001), Seventh Biennial of Havana, Cuba (2000), Museum of the City, Mexico City, Mexico.
In the decade of the 90´s Ríos began to create a series of maps that folded and folded carefully by hand. While commemorating the 500th anniversary of the "discovery" of America, these maps reflect long histories of power and colonialism, and refer to traditional indigenous arts in the Americas, such as the Andean quipu. Since the early 2000s, Ríos has also used the medium of video to create symbolic narratives around human experience, violence and mortality.
Subscribe
to receive the latest news and articles written by experts