LA CASA EN EL AIRE – NO LUGAR GALLERY AND ITS CRISIS INITIATIVE
As part of its 10th anniversary, the No Lugar gallery in Quito opens the doors of its residence for artists affected by the Covid-19 crisis.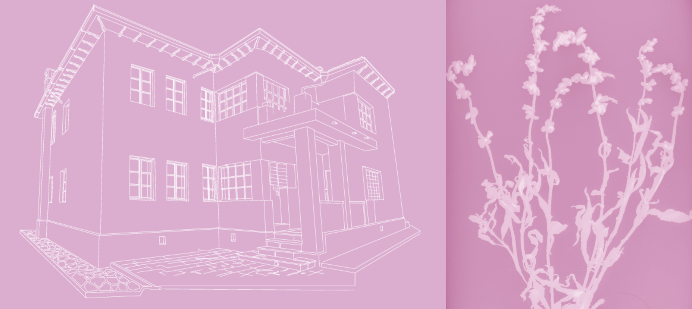 La Casa en el Aire, the No Lugar residence, brings together visual artists, curators, researchers, managers and cultural agents from Ecuador and the world to live and work in the city of Quito. Now, it offers its place to local artists who may need it; they who have been financially affected by COVID-19, jeopardizing their ability to pay for renting a house and study / workshop, and who are racialized, women, migrants or identify as part of the LGBTIQ + community. By means of a open call, No Lugar makes its space located in the La Tola neighborhood (housing + workshop) available to those artists who live in Quito and do not currently have a comfortable working space and housing. Two artists were selected for the No Lugar residence for 3 months starting in June.
Leonardo Jiménez (Loja, 1993). Visual artist. Bachelor of Plastic Arts and Graphic Design at the Universidad Técnica Particular de Loja. His work is influenced by movements such as graffiti, pop art and current television series. He is interested in generating projects that address economic, social and cultural themes related to the construction of identity from the local level. In 2020 he was part of the pinta 609 laboratory developed in espacio Violenta. His work has been exhibited in venues such as Violenta, CCE de Loja and Museo Naím Isaías. Lives and works in Loja.
Rocío Soria (Guayaquil, 1989). Visual artist. Graduated from the Visual Arts Career at the UArtes. Her work addresses the notion of self-representation and gender based on the use of new audiovisual technologies and Web 2.0.
Co-Founder of the Telematic Worms Collective, Veuv, DDF. And Director of Art and Culture at the Ecuador-China Sun Yat-Sen Foundation, she has participated in exhibition projects such as: Se Alquila (2016), Interactos (2016-20), MMAT (2017-19), Resistencia 2020, GyeArte (2017, 19), Guayaquil Archipiélago - Real Smart Cities (2019), and Englobe (Museo Nahim Isaías, 2019). Winner of the honor award in photography and alternative arts at Faal16. Lives and works in Guayaquil.
To make this possible, the gallery has created the No Lugar Emergency Fund. This fund works as a crowdfunding campaign, inviting voluntary contributions by those interested in contributing to this cause. In addition, it has a Special Contribution option: the purchase of works by a total of 45 local artists who have joined the campaign. The money raised will go to the aid of artists in residence, exhibition production to show the work produced during their stay at No Lugar and will also support the work and the continuity of activities carried out by No Lugar since 2010.
Subscribe
to receive the latest news and articles written by experts