ALEJANDRO CESARCO: 2020 SPRING AUDAIN VISUAL ARTIST IN RESIDENCE
ALEJANDRO CESARCO: 2020 SPRING AUDAIN VISUAL ARTIST IN RESIDENCE
The SFU School for the Contemporary Arts presents Uruguayan artist Alejandro Cesarco as the SCA's 2020 Spring Audain Visual Artist in Residence.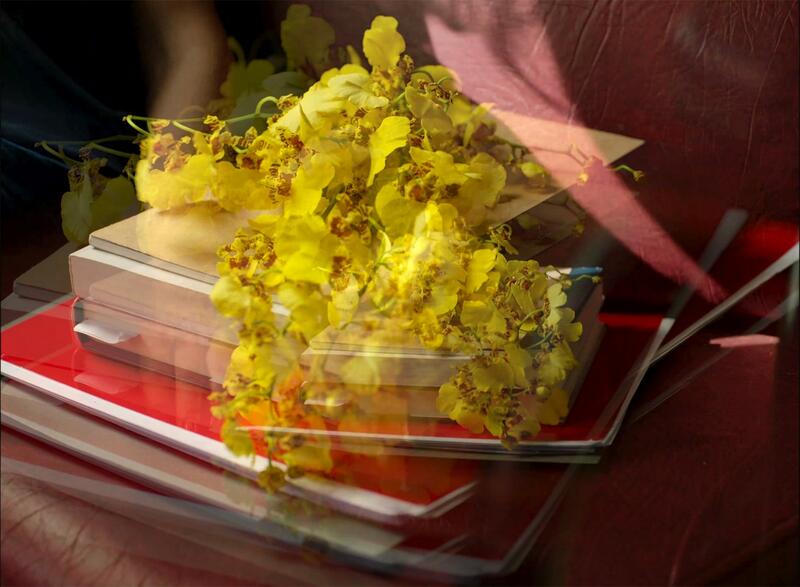 Through different formats and strategies, his expanded practice—which includes producing artwork, publishing books, and curating exhibitions—reflects his recurrent interests in repetition, narrative, and the practices of reading and translating. Drawing from the legacies and genealogies of conceptual art, Cesarco finds moments of affect to explore "the way meaning is felt." His recently completed doctoral dissertation, "Under the Sign of Regret," which reads artistic forms through the lens of regret, positions regret as an aesthetic mode and methodological tool with which to address the relationships between imagery, language, and meaning.
During his time in Vancouver, Cesarco will present a free public lecture on his work. In conjunction with SCA faculty member Kathy Slade, Cesarco will also work closely with third-year visual art students towards conceptualizing and creating work for the BFA Project, an annual student exhibition in the Audain Gallery. Recursion, this year's BFA Project, explores the relationship between contemporary artistic practices and histories of artistic influence. The work presented in Recursion takes up notions of originality, the use of references, and practices of translation and citation. The exhibition includes painting, sculpture, photography, video, drawing, textiles, and a collaborative artist book edited by Cesarco and Slade. Entitled With Thanks, the book is composed of letters that directly address a significant influence that has prompted or guided each of the exhibiting artists' practices.
Alejandro Cesarco was born in Montevideo, Uruguay and currently lives in New York. His most recent solo exhibitions have been held in: Rotterdam, (2019), Berlin, (2019), Vilnius (2019), Chicago (2017), Milan (2017), New York (2017), Minneapolis (2015), New York (2015), Paris (2013), Kunsthalle Zürich (2013), Vienna (2012), Uruguayan Pavilion, 54th Venice Biennial (2011), Mexico City (2011); and Tate Modern, London (2010), among other group exhibitions. Cesarco has also curated exhibitions in the US, Uruguay, Argentina, and most recently, sections of the 33 Bienal de São Paulo, Brazil (2018) and ARCO, Madrid (2020). He is director of the non-profit arts organization, Art Resources Transfer.
The Audain Visual Artist in Residence program brings artists and practitioners to Vancouver who have contributed significantly to the field of contemporary art and whose work resonates with local and international visual art discourses. The visiting artists interact with the students and faculty of the School for the Contemporary Arts as well as the broader visual arts and cultural communities and the community at large. In keeping with the experimental nature of the School for the Contemporary Arts, the terms of engagement are open and change from artist to artist.
Simon Fraser University
149 W. Hastings St.
School for the Contemporary Arts Goldcorp Centre for the Arts
Vancouver BC
Canada
Subscribe
to receive the latest news and articles written by experts