INTERNATIONAL OPEN CALL: REIMAGINING MUSEUMS FOR CLIMATE ACTION
Design and ideas competition to reimagine museums as a radical form of climate action Application deadline: September 15, 2020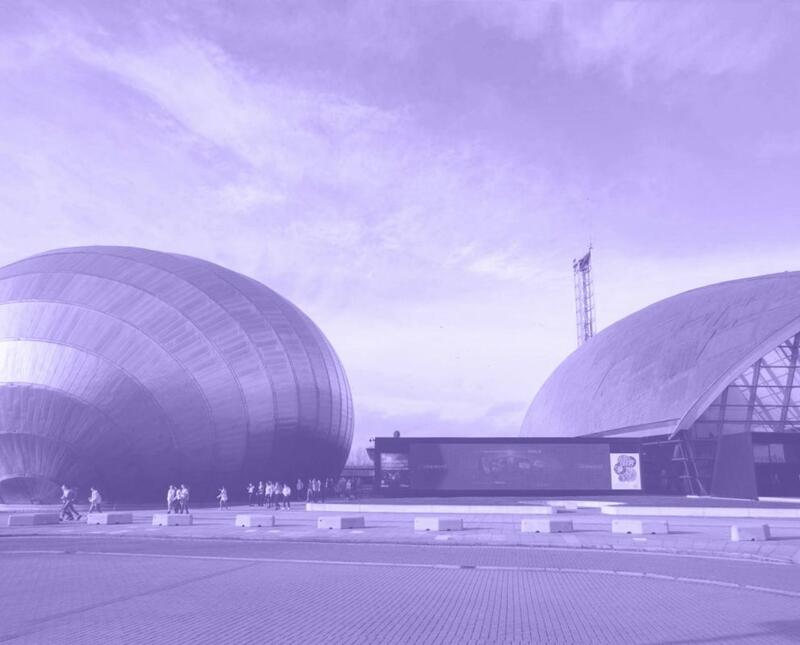 Closed
Reimagining Museums for Climate Action asks designers, architects, artists, poets, philosophers, Indigenous groups, community groups, museum professionals and the public at large to radically (re)imagine and (re)design the museum to help bring about more just and sustainable futures in the climate change era. The competition invites you to think about how new approaches to the design, organisation and experience of museums can amplify and accelerate climate action in diverse contexts and at various scales, enabling museums and society to move farther, faster, together to a net-zero or zero-carbon future. Eight competition winners will be awarded GBP 2,500 each to develop their ideas for an exhibition at Glasgow Science Centre ahead of and during COP26.
As the world confronts a global pandemic that is impacting on all aspects of social, cultural and economic life, many of the certainties we may have had about the future seem less concrete. While thousands of museums around the world remain closed, new forms of engagement and experimentation have emerged to rethink the relationship between museums and society. Alongside a profound sense of loss and insecurity, there is hope: hope that the multitude of ways in which communities globally have responded to COVID-19 might inspire new forms of radical action to address the climate and ecological emergency. In this moment, it is particularly important to consider the unique capacities of museums to shape more equitable and sustainable futures.
Reimagining museums
Museums come in many different shapes and sizes. Rather than focus on a specific location or type of museum, we invite proposals that unsettle and subvert the very foundations of museological thinking to support and encourage climate action. You can locate your museum anywhere, or suggest an approach that is not tied to a specific place. We invite design and concept proposals that are radically different from the "traditional" museum, or that explore new ways for traditional museums to operate. Your response can address any aspect of museum design and activity, and the ideas can be as fantastical or as grounded as you see fit. We are not looking to judge proposals on their feasibility, but on the extent to which they reimagine the museum to bring about swift and meaningful action against climate breakdown.
Museums are closely bound up with many of the processes that have led the planet to the brink of ecological collapse: the separation of human and non-human life; the marginalisation and oppression of Indigenous peoples; the celebration of progress narratives dependent on unlimited economic growth. Recent years have witnessed a profound shift in the way museums engage with such legacies, but the underlying logics of preservation, interpretation, curating, education and research remain largely unchallenged. This competition aims to revisit these foundational principles in imaginative, generative and restorative ways to inspire new approaches to climate justice and green futures across the museum sector and beyond.
Exhibition
Entries will be judged by an international panel of museum, architecture and design, climate change, heritage and sustainability experts. Eight finalists will each receive GBP 2,500 to develop their ideas into exhibits, which will be displayed at Glasgow Science Centre ahead of and during COP26, the United Nations Climate Change conference, in 2021. COP26 is due to take place at the Scottish Event Campus (SEC). Glasgow Science Centre, which is situated next to the SEC, will play a key role in the conference. The exhibition will be accompanied by talks, workshops and other activities encouraging debate around the future role of museums in times of rapid environmental change.
The competition is free to enter and open to anyone over the age of 18. Submissions can be made by individuals or small teams. Register your interest by July 31, 2020 to submit by the final deadline of September 15, 2020.
CLICK HERE FOR MORE INFORMATION
The competition has been developed by the UK Arts and Humanities Research Council Heritage Priority Area, led by Professor Rodney Harrison (UCL Institute of Archaeology), in partnership with Colin Sterling (IoA), Henry McGhie (Curating Tomorrow), and Emma Woodham (GSC).
Subscribe
to receive the latest news and articles written by experts