CENTRO BOTÍN IS LOOKING FOR A NEW EXHIBITION DIRECTOR
The Botín Center (Santander, Spain) announces the selection process to occupy the position of Exhibitions and Collection Director of the Botín Foundation.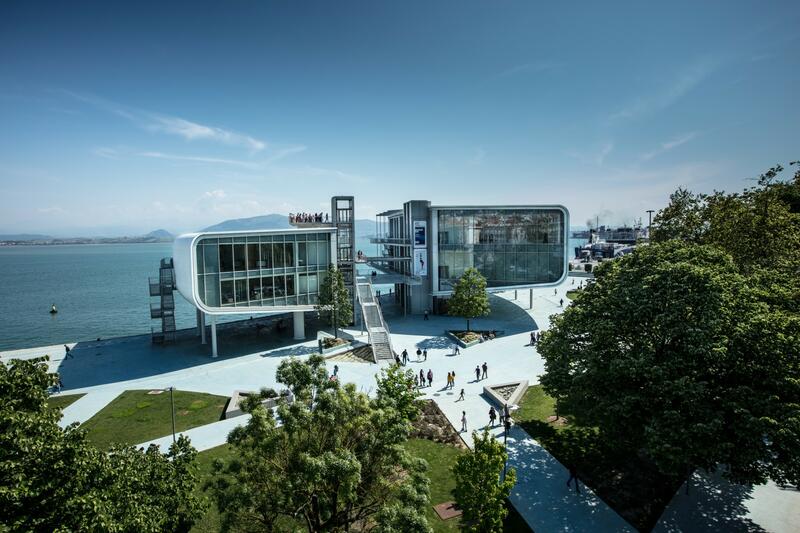 Closed
Managed by the Liz Associates group, the new director will have to work in conjunction with the Foundation's visual arts advisory committee in planning the cultural center's artistic programming. In addition, this person will be in charge of curating the exhibitions.
Under the direction of Fátima Sánchez, the Botín Center seeks a professional profile that assumes the representation of the cultural activity of the program, both locally and internationally. An agent to develop and strengthen the links of the center with other institutions and individuals of the cultural industry.
The Botín Center is a space created by the Botín Foundation to promote and develop cultural activity in northern Spain. Designed by the Italian architect Renzo Piano —architect of numerous museums and cultural centers around the world such as the Pompidou Center, in Paris, or the Zentrum Paul Klee, in Switzerland— it is already an emblem in the Cantabrian city and a key point within the cultural offer in Spain.
Among the outstanding activities that the center has scheduled for the 2021 agenda, it is worth mentioning the exhibitions Picasso Ibero and a show by the visual artist Thomas Demand (Germany, 1964):
Picasso Ibero arises as a collaboration between the Musée National Picasso-Paris that aims to bring the public closer to little known aspects of the great Spanish painter. This exhibition is part of the commitment that the Botín Center has towards the discovery of under promoted work currents in relation to modern artists: in previous editions the curatorial team held exhibitions of Joan Miró and Alexander Calder under this perspective.
As for the exhibition regarding the German photographer Thomas Demand, it is a project that was affected by the pandemic and which the cultural center rescheduled for this year. The exhibition is curated by Udo Kittelmann (Germany, 1958) and presents a series of large-format works never exhibited.
In these lines of work, the person in charge of occupying the new position of Exhibitions and Collection Director will also work in direct relationship with the center's visual arts department, directed by Begoña Guerrica-Echeverría. Likewise, the director must evaluate and consider the exhibition proposals from other institutions or associations.
Those who are interested in occupying the position can contact the selection committee by phone +44 (0) 203 004 4702 or email liz.amos@lizarassociates.com
Subscribe
to receive the latest news and articles written by experts