APEXART SÃO PAULO > THE DAY BEFORE THE FALL
Curated by Clarissa Aidar to defy conservative fantasies of destruction during this dystopian turn of events, the exhibition brings together six new installations created by transgender women artists living in São Paulo who imagine what must we transform (ourselves into) in order to resist. Invoking metamorphosis as a collective strategy of survival, they nurture utopic, rebellious, and unbounded futures rising up from the present wreckage. Together with an extensive series of public programs, it intends to become a space of encounter, exchange and preparation for the here and now.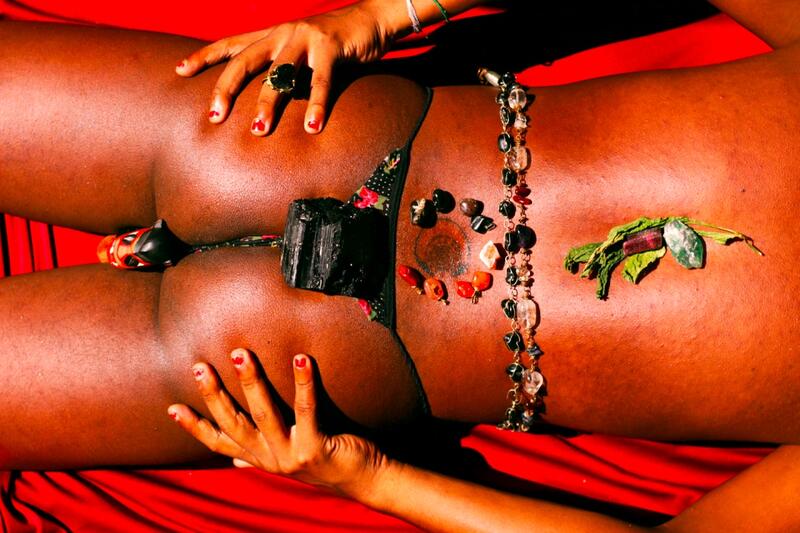 Closed
Authoritarian and conservative forces occupy the state, the culture, and the arts in Brazil. The center of São Paulo has become a battleground of contradictions: the population living in the streets grows exponentially, along with the speculative redevelopment and its endless new gated towers. In the deadliest country for trans and gender non-conforming people, the city hosts the world's biggest LGBTQI+ pride event.
Gentrification and decay, celebration and tragedy; paradoxes proliferate in a territory founded on the systematic oppression of non-hegemonic bodies. Still, squats and overcrowded subway trains reverberate with ancient chants of liberation, gestures of defiance are spotted in small kitchens and on dancefloors, when dissident, racialized, and propertyless imaginations share visions of a world to come.
Clarissa Aidar is an artist, writer and community organizer from São Paulo. Her work is concerned with queer comradeship and the creation of shifting identities and alliances to deceive state vigilance and the commodification of subjectivity.
The Day Before the Fall is an apexart International Open Call Exhibition. apexart is a non-profit arts organization in Lower Manhattan founded in 1994. They offer opportunities to curators and emerging and established artists, while challenging set ideas about culture, art, exhibitions, and curation through exhibitions, Fellowships, publications, and public programs.
Featuring Work By:
Castiel Vitorino Brasileiro
Lucyfer Eclipsa
Ana Giselle/TRANSÄLIEN
Bruna Kury
Raylander Mártis
Vulcanica Pokaropa
Exhibition location:
Galeria Reocupa
Ocupação 9 de Julho
Rua Álvaro de Carvalho 427
São Paulo, Brazil 01050-070
Subscribe
to receive the latest news and articles written by experts