XXI INTERNATIONAL BIENNIAL OF ART OF SANTA CRUZ DE LA SIERRA 2019-2020
XXI INTERNATIONAL BIENNIAL OF ART OF SANTA CRUZ DE LA SIERRA 2019-2020
The Municipal Government of Santa Cruz de la Sierra, in coordination with the Ministry of Human Development and together with Kiosko Gallery, organize the XXI International Biennial of Art of Santa Cruz de la Sierra 2019-2020, which hosts different events with a total of 51 artists and curators from different countries.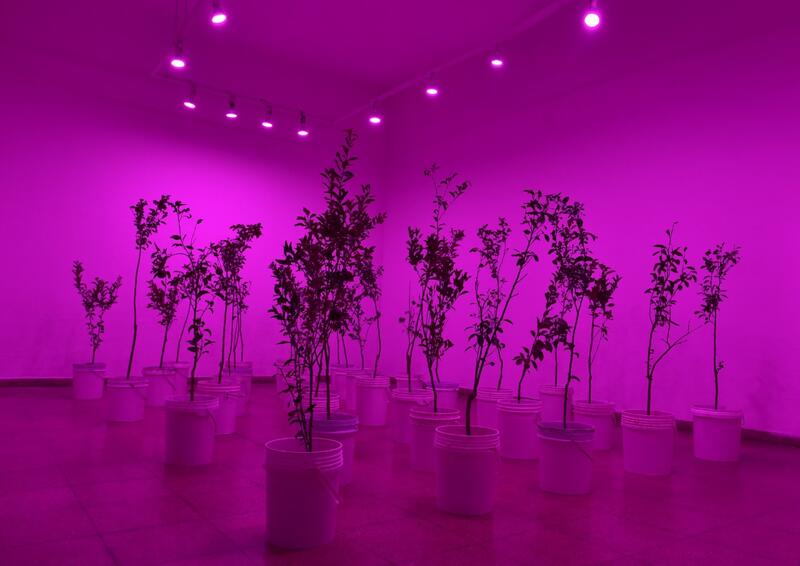 The theme of the XXI International Biennial of Art of Santa Cruz de la Sierra "Lo Público" Fuera del cubo blanco ("The public" Outside the white cube), is a curatorial and spatial proposal that thinks a biennial focused on public art, considering the work of art as a monumental sign consistent with that of the city. It inserts in it both visual and spatial, considering the city as a whole, a large room, the backdrop or stage for the imposition of the work of art. It is set to provoke thought about the relationship between art and city: the way in which the unpresentable and abstract notion of city, which can be understood from other means, through other devices and mechanisms, is put into shape, modeled, transformed, materialized and visualized. Art is turned towards it, with a self-awareness, which is read and recounted, positively contaminating devices for building memory or a city image; or, meddling with a public art committed to the ups and downs of a city subjected to the critical look of the operations of Art.
The biennial will be carried out mainly in the streets of the city center (Historic Center - old town) including the first ring, in public spaces: roundabouts, squares, streets, squares, etc. and in alternative spaces such as: showcases, streets and markets, transport, etc.
In addition, it will be extended to different exhibition spaces with national and international exhibitions by invited curators: Raúl Otero Reiche House of Culture, the Altillo Beni Museum, MAC Museum of Contemporary Art, KIOSKO Contemporary art space, Cloud Gallery, Museum of History and the Center for Plurinational Culture CCP.
Among the works on display, the spectator will be able to appreciate works by invited artists of recognized international experience, some guests are: Architect Freddy Mamani Silvestre (Bolivia), Luis Camnitzer (Uruguay - Germany), Graciela Hasper (Argentina), Oscar Muñoz (Colombia) , Vincent + Feria (France - Venezuela), Esvin Alarcón Lam (Guatemala), Richard Saxton (USA), Shirin Neshat (Iran), Teresa Aninat (Chile) and the works that were selected through a public and international open call that received more of 88 applications.
Within the extensive Biennial program, the following exhibitions will be held in March:
Subscribe
to receive the latest news and articles written by experts
May interest you