The Element: Ricardo Pascale at Galería del Paseo, Punta del Este.
The Uruguayan artist Ricardo Pascale presents the exhibition 'El Elemento' in Galería del Paseo (Punta del Este - Lima).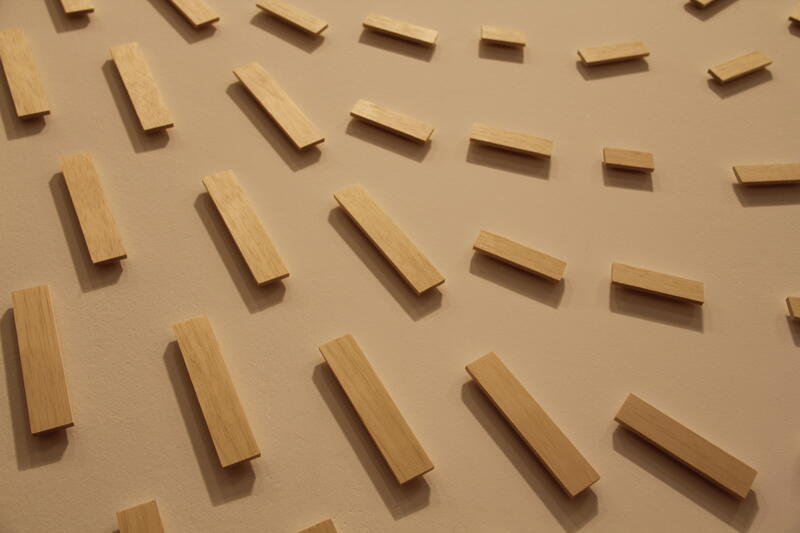 Renato Rita comments:
"Swirling in the convent of the mind, the particles of deception crowd together, claiming, with opportune joy, the impetuous consensus of the spirit. Pascale, administering the emotional engineering, militates in the wood, lath and wedge, indentation and size; words provided by the wood where Ricardo expands the decision that transcends it. Set in the occasional auspicious wall, these rectangular particles, with sober relief, embrace the lucky spectator with the synthesis of a cosmic epiphany. "
Ricardo Pascale (Uruguay, 1942) studied drawing and painting since he was a child and in 1989 he joined the Nelson Ramos Workshop, staying for several years. His transit through drawing, collage, oil, mixed techniques, acrylics, is drifting towards reliefs in wood, continuing towards wood sculpture. He has been exhibiting incessantly since 1995, in Uruguay, Argentina. Brazil. USA, Spain, Italy, Germany, Mexico, Chile, Ecuador, Peru and Paraguay. Represented Uruguay, at the 49 Biennale di Venezia, in 1999 and at the Basin Biennial in 2002. Pascale also has many large works implanted in open spaces in New York (United Nations), Washington, DC, Chicago, Venice, Dresden, Bonn, Potsdam, Alexandria, Quito, Madrid, Lima, Montevideo, Colonia, Punta del Este, among other cities. His works integrate important private collections and museums and has received numerous awards and distinctions by numerous countries and institutions. In 1995, as President of the Central Bank of Uruguay, he created the Figari Award, the highest distinction in visual arts in the country, which continues to this day.
Subscribe
to receive the latest news and articles written by experts