TRASLACIÓN of Melissa Dupont at CEDE Gallery
The Peruvian gallery CEDE opens on December 13, starting at 7:30 pm, the exhibition TRASLACIÓN by Melisa Dupont, curated by Sissi Hamann.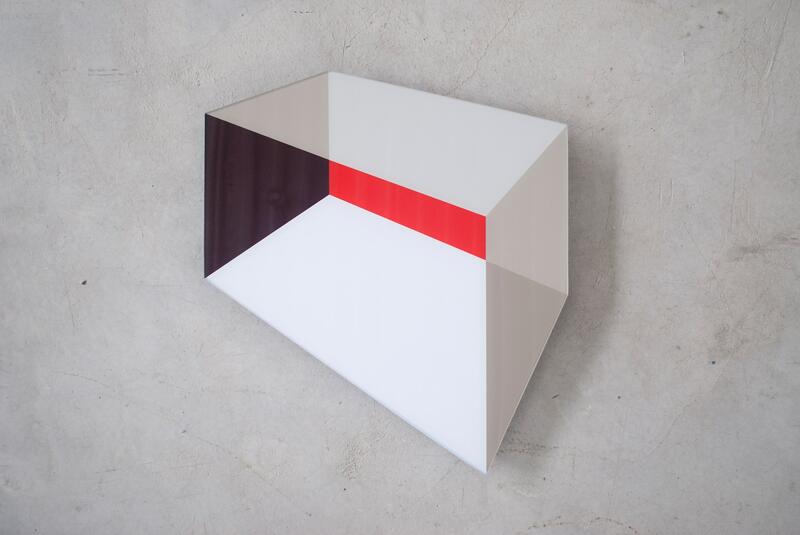 TRASLACIÓN is Melissa Dupont's first solo exhibition, a visual artist whose language combines elements of architecture and design with precise handling of line, color and volume. The work presented by Dupont runs between delicate but energetic metal sculptures based on lines and voids, and volumetrics achieved from the color and the combination of planes with sensual face-mounted finishes in glossy acrylic plates, a combination that intervenes in the space from the gallery in a playful and refreshing way. In the words of Sissi Hamann, curator of this exhibition:
"TRASLACIÓN incites the viewer to dialogue with the intervened space. The essential compositions of Melissa Dupont suggest volumetrics that dialogue with us to the rhythm of our displacement, showing infinite variations and subtle nuances that-echoing American minimalist art-free us from the static frontality assumed by it, to induce us to participate in the body present a kind of dance through which space multiplies. "
MELISSA DUPONT (Lima, 1983) was formed as an architect and then specialized in art and design. She has a master's degree in architecture and design from the School of Architecture of Madrid (ETSAM), and a specialization in photography from the School of Photography and Image Center (EFTI), Spain. His career as a visual artist began during his years in Europe, in which she dedicated herself to developing projects in visual arts, urban interventions, ephemeral installations, and interdisciplinary artistic projects that have been featured in different art platforms in the United States, Australia, Brazil, Holland, Italy, among others. Since his return to Peru she has dedicated herslef to artistic production as an exclusive artist of CEDE Galería and has participated in several collective exhibitions, international art fairs and outstanding national artistic events such as Art Lima, Lima Design Week, Night of Art, among others.
CEDE Gallery
Sáenz Peña 214, Barranco.
From Monday to Friday from 11am to 7pm and Saturdays from 11am to 5pm.
Subscribe
to receive the latest news and articles written by experts