THE ARMORY SHOW ANNOUNCES INTERNATIONAL EXHIBITORS AND A NEW VENUE FOR ITS 2021 EDITION
The fair, which includes 194 exhibitors from 38 countries, will take place from September 9-12, 2021 at the Javits Center, The Armory Show's new, permanent venue. Nicole Berry, Executive Director of The Armory Show, said: "We believe NYC will emerge from this pandemic stronger than ever, and we're excited to anchor the fall arts season at this pivotal moment when the city's cultural organizations are reopening and experiencing art in-person is becoming possible again for everyone."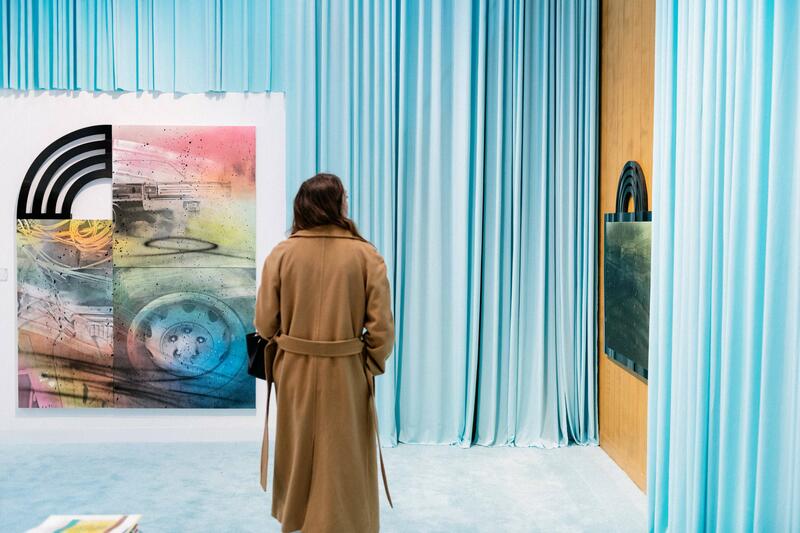 The fair will offer an enhanced in-person experience for exhibitors, collectors, and New York's cultural community. For the first time, all exhibitors at The Armory Show will be integrated under one roof. Renowned architects Frederick Fisher and Partners have designed an open floor plan spanning three halls with unobstructed sightlines and spacious lounges.
Frederick Fisher, Founder of Frederick Fisher and Partners, said: "In reimagining The Armory Show's new and expanded format and home, we aimed to reflect the quintessential identity and energy of New York City, combining the intensity of a dense urban grid with a central elliptical agora that connects the Javits Center's far corners and encourages serendipitous encounters of discovery and delight."
The 2021 edition will feature notable thematic and solo-artist presentations within Galleries, the fair's core section. Also, facilitating new discoveries, the Presents section spotlights emerging galleries no more than fifteen years old showcasing recent work in solo-and-dual artist presentations. Furthermore, for the Focus section, curator Wassan Al-Khudhairi (Chief Curator, Contemporary Art Museum St. Louis) will investigate the artist's role in shaping the future and imagining realities beyond our current condition. Using the challenges and monumental changes over the past year as a catalyst, artworks in this section will explore the future possibilities that exist for communities, governments, economies, and environments. In this section, Proyectos Ultravioleta (Guatemala) will present At those terrifying frontiers where the existence and disappearance of people fade into each other (2019) by Basel Abbas and Ruanne Abou-Rahme, which remixes lines from Edward Said's After the Last Sky to create a new script that reflects on what it means now to be constructed as an 'illegal' person, body, or entity.
Platform, the fair's section devoted to large-scale installations and site-specific works, will be curated by Claudia Schmuckli (Curator-in-Charge of Contemporary Art and Programming, Fine Arts Museums of San Francisco) on the theme of Ecologies of Care. Schmuckli will consider how new models of care – for the self, each other, and the environment – can counter the severe threats of climate change and both biological and social viruses that are decimating populations and dividing societies. Finally, The Armory Show is launching a new section, Solo, which will feature single-artist booths from 12 galleries from 7 countries.
In addition to the physical fair, collectors and art enthusiasts will also be able to browse and buy artworks online through a digital platform developed in partnership with Artlogic.
Subscribe
to receive the latest news and articles written by experts
May interest you