Saludarte Foundation presents Uprooting Architecture Curatorial Program
Saludarte Foundation presents the second edition of Uprooting Architecture Exhibition Series, originally launched in 2014 in collaboration with Universidad de Los Andes, and the National Media Museum of England, that will be developed from March to December 2016, at the Foundation's location in Wynwood, Miami, directed by Roc Laseca.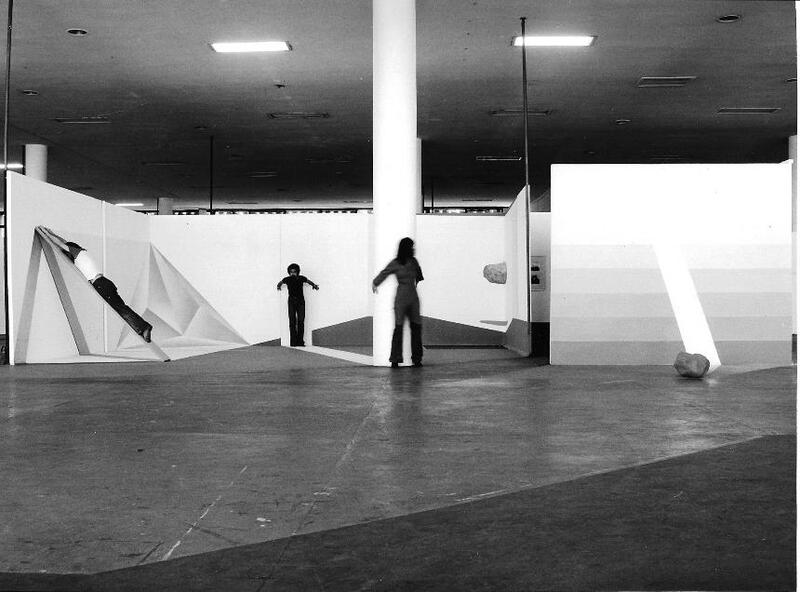 Saludarte Foundation / Ideobox Artspace is pleased to announce the second edition of its Exhibition Series, that was launched in 2014 with the first city commissions by Juan Fernando Herrán (Colimbia), Marcius Galan (Brazil), Carlos Garaicoa (Cuba) and Andrés Michelena (Venezuela), making possible a cluster of public programs comprised of worshops on urbanism and soft territories along with scholar exchanges with architecture foundations from Mexico, Colombia and US.
For this second edition, directed as well by curator Roc Laseca, Saludarte Foundation / Ideobox Artspace will commission the works of three women artists: Ana Mazzei (Brazil, 1980), Lydia Okumura (Brazil, 1948) and Magdalena Fernández (Venezuela, 1965) intended to articulate the gallery space through the disruptive experiences of the body, and the critical relationships between cultural artifacts and natural environments
From the very beginning, the curatorial program took the reference of victorian photographer Francis Bedford (1816-1894) to rethink the transformation of the new city imaginary. Bedford's exotic, boucolic and cosmopolitan photography deploys a new architectural and topographical analysis upon an openly imperial and dominant English society that is presented in an impulsive and optimistic mid-nineteenth century.
The 120 years of the death of Bedford is also the celebration of the end of a playful image, that is architecturally and socially proud-hearted, and that seems to have led to a self-absorbed circular non-place difficult to escape from. Miami presents the crucial stage for a visual cross-conversation that allows us to deepen both into the first progressive capitalist references, and the late current depressive ones. This uprooting architecture necessarily refers to an informed apparatus of its utopian and delocalizing image.
As the city grows through the architectural commissions by Herzog & Meuron, Norman Foster, Zaha Hadid or Rem Koolhaas, the urban landscape of Miami describes a deficit of contextual reflection preventing a critical analysis of its rapidly changing topography.
Uprooting Architecture is so, and ultimately, a reading exercise of the city itself, an analytical parenthesis to evaluate Miami's performing complex biography and modernity.
OPPENING RECEPTIONS
Ana Mazzei
Episode #5 March, 31
Lydia Okumura
Episode #6 May, 12
Magdalena Fernández
Episode #7 TBA
Exhibition SeriesDirector
Roc Laseca
Saludarte Foundation
Ideobox Artspace
2417 N. Miami Ave
Miami, FL 33127
Subscribe
to receive the latest news and articles written by experts